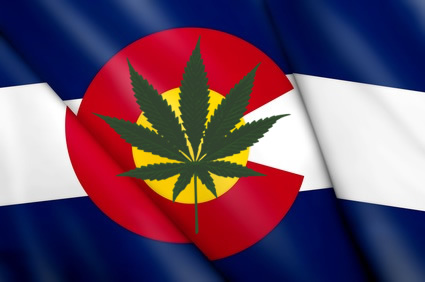 The state of Colorado handed out the business licenses to Cannabis Companies for the first time. The enforcement division announced approximately 348 licenses were given out in the state of Colorado. 270 of the 348 licenses were handed out to businesses in the region of Denver, Colorado. The 348 licenses include 178 cultivation facilities, 136 retail businesses, 31 manufacturing Companies and 3 test facilities. No other state has given out the licenses for businesses that ultimately produce the marijuana.
Marijuana sales are also expected to boost as the licenses are handed out to businesses. The city of Denver and the Department of License and Excise approved 42 retail stores in the region. The current requirement to receive a marijuana license is that businesses should have an "existing" status. Everybody else will be considered late in the year of 2014.
Existing marijuana Companies will have 3 options that will be available:
Convert recreational sales for people 21 and over.
Sell the recreational and medical marijuana to people 21 and over.
Procure a "co-location" license which will allow the business to sell cannabis to people 18 and over.
Only a small fraction of cannabis businesses actually opened up on January 1st but many are expected to open up weeks and months after the 1st day of January. Many people are against and for the recent licenses handed out in the state of Colorado. Proponents of marijuana pinpoint the relaxing effects and the medical benefits. People against marijuana pinpoint the negative effects of using drugs such as the increase of procuring medical conditions.
Does your dispensary need a merchant account? Let us help!