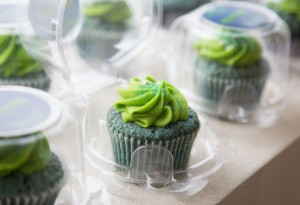 In states where marijuana has been legalized, one of the big trends is edible marijuana products. From brownies to lollipops to cookies, cannabis oil can be added to rev up the sugary vibes. While this is a popular trend, many are finding out that it is not the most lucrative business venture.
When something is highly sought after, manufacturers tend to raise the price of the sought-after item. This is the current case with cannabis oils. Many are pining for it, and yet it is expensive. However, if you are still wanting to offer edible cannabis products, there are things that you can do. First off, consider growing your own. Very little oil goes into cannabis edibles, and it would take little space and resources to grow your own marijuana. Secondly be sure that you are hiring only the staff that you need. Do you really need three cashiers on one shirt if you only have one cash register? No, you do not. That is a quick and simple way to keep some cash. You also need to make sure that your merchant account processor is not charging you sky-high fees. This is all too common with medical marijuana merchants. You need to make sure that your marijuana merchant account is in the hands of, well, www.marijuana-merchant-account.com.
With Marijuana-Merchant-Account, you will not be paying outrageous processing fees. Our fees and industry-standard, and we do not charge more because your company is considered to be at a higher risk of incurring fraudulent activity. When you have a company that can be as controversial as an edible cannabis goods company can be, you need the services of one of the top rated medical marijuana merchant account providers.
For more information about switching or obtaining a medical marijuana merchant account, click below