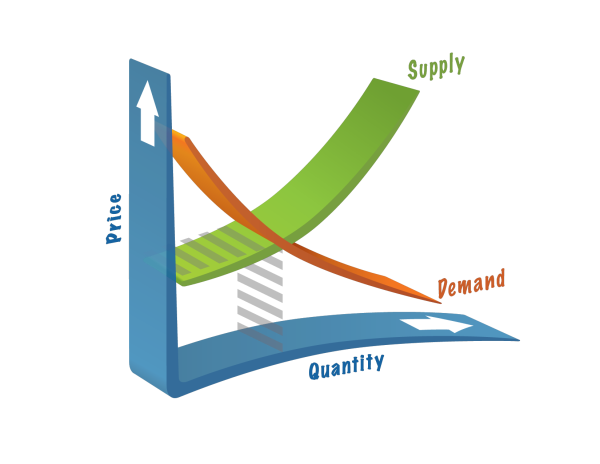 On January 1st recreational marijuana became available for retail purchase in the state of Colorado. From a business standpoint, this is uncharted territory. Recreational marijuana is a completely new sector leaving business owners interesting decisions to make regarding pricing. With a limited supply a massive demand expected, how cannabis is priced can make or break a marijuana dispensary in under a month's time.
Setting a price for an uncharted market is difficult enough, yet with the peculiarities of supply and demand for this industry in Colorado business owners are navigating truly uncharted waters. All indications seem to forecast a massive demand and a very limited supply. This means that marijuana dispensaries have to walk a knife's edge on pricing. Price cannabis too high and you will send potential long-term customers into the arms of competitors. Price cannabis too low and you can run out of inventory in the blink of an eye and be forced to close or ration your product.
Pricing strategies are pivotal, especially in the early months before businesses can begin pumping out their own production of cannabis. There are three basic pricing strategies dispensaries can take in the early months once recreational marijuana is open for retail:
1)      Begin by taking the prices from medical cannabis and increasing them slightly. This will serve as your baseline that you can tweak depending on the market which may be shifting and changing on a daily basis. Customers then pay the hefty taxes on top of the retail price, taxes that come out to substantial 36%.
2)      Bank on a huge demand and low supply and double or triple the price of medical cannabis. This will create early positive cash flow and may protect your inventory. Yet, price too high and you can bottleneck sales and send potential customers to competitors or back to the black market.
3)      Absorb some of the taxes to create a competitive advantage. The idea here is to make deals for your customers to create loyalty. By absorbing some of the fees from the heavy 36% tax you can modulate pricing freely while still cutting your customers a break.
Marijuana dispensaries don't have anyway to forecast the pricing storm that will engulf the market during the early months. While the opening of recreational marijuana will make for a fascinating case study in supply and demand for economists, that will offer little comfort to business owners. Market fluctuations on a daily basis and a severely limited supply will govern prices and the reactions of customer demographics will be critical to monitor regarding their preferences in price, tax duty, or whether they return to the black market until prices stabilize and supply becomes regular.
Get your Marijuana Merchant Account Approved by contacting us TODAY!