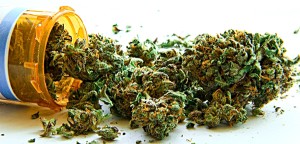 As campaigning continues for Amendment 2 in the state of Florida, a Florida attorney and his law firm are adamant that medical marijuana is already legal under the state's case law. Florida's "Doctrine of Medical Necessity" declares that medical marijuana is legal as long as one's doctor approves of the substance for that patient. There are also certain criteria that are required to be met by that patient.
Another reason the Florida attorney feels that the substance is already legal is that the Health Law Services have already started issuing ID cards to qualifying patients for medical marijuana in the area. Keep in mind that Amendment 2 is still waiting for the vote on November 2.
According to JD Journal, Ian Christensen, the Florida attorney explains that "It [ID cards] helps or aids the officer in the investigation so they can determine whether there's probably cause to make an arrest".
Many who are in favor of the legalization of medical marijuana in the state of Florida feel that, if you are ill and the substance is an option, that the benefits out way any negative effects. If you are a Florida resident, the charge of $799 is incurred by the Health Law Services. This fee is then used to gather medical records, cover legal services and pair the patient with a suitable doctor.
Even with these cards being issued, medical marijuana is still technically illegal in the state of Florida. The possession of a card with a certification for use does not mean that you have any legal standing. In most situations, it will depend on the judge to decide the outcome. It will be very case-specific.
As Florida moves towards legalization, the best option for those in the medical marijuana business is to obtain a medical marijuana merchant account. Even if medical marijuana is legalized, it will still be difficult to obtain help from financial institutions. Medical marijuana merchant accounts provide options for those battling with this issue and the high risk aspect of the industry.
Contact us today to start your medical marijuana merchant account