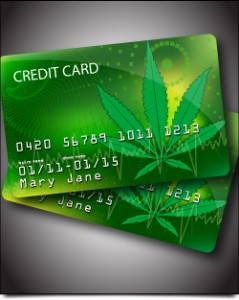 Everywhere accepts credit and debit cards, right? Wrong. Many, in fact most, marijuana dispensaries do not accept debit or credit cards for payment. There are many reasons as to why, but the most common is that it is hard to find a marijuana merchant processing company. The legalized industry is new, and the vast majority of merchant processing companies will not deal with these accounts. This seems like something that can doom a business, but luckily, there is one solution for obtaining a marijuana merchant processing account.
With MMA marijuana merchant processing abilities, you cannot only process marijuana dispensary payments, but also process them at a rate that is much lower than a traditional processor would charge. The industry is considered to be "high risk", meaning that it has a higher risk of incurring fraudulent activity. While true, it does not mean that a company should be forbidden from processing debit and credit card payments.
We at MMA also believe that everyone deserves a fair shot at having a successful business. You can become approved for an account, regardless of your credit report! This is a rarity, even in the non-high-risk business world. The best thing you can do as a marijuana dispensary merchant is to contact MMA today.
Now, you also need to know that we provide wireless terminals, which allow you to travel around your shop with the terminal. You can travel to a customer, instead of having a bulky set-up in one place in your shop. This can be a problem if your shop is small, or if there is inadequate electrical outlets. Wireless terminals also come with up to date security, software, and MMA's ability to catch a fraudulent charge before it destroys you and your customer.
Another issue that can affect a company are chargebacks. Chargebacks are the outrageous fees that come because of a fraudulent charge. While there is no way to get rid of a chargeback completely, we at MMA can inform you of services that can help lessen chargeback fees. This is beneficial to any business, but especially a high-risk business.
Marijuana dispensaries should be able to accept credit and debit card payments. The sad reality is that few do, and many do not know where to look to find a marijuana merchant processing account.
You only need to look to one place, and that place is MMA. Contact us today!