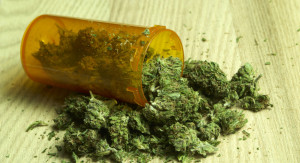 Whether or not you are a recreational user of marijuana, the legalization in many states of cannabis for medical reasons has been a real blessing for many families who have children that find relief in using the oil. The people who were really being hurt and ostracized by other businesses are the store owners and merchant. They were not up with the latest in medical marijuana payment processing.
First of all, because these merchants could not get a merchant account from traditional card processors and conservative banks they had to become all-cash businesses. However, the card processors and banks had to follow the rules as set by their governing agencies. Visa and MasterCard wanted to remain clear of any high risk business that could be breaking federal laws. Likewise the banks are governed by the FDIC which also doesn't want banks to run afoul of federal laws. While the states are legalizing the sale, the feds have yet to get a cohesive plan in place.
Running an all-cash business has its own inherent problems. The largest risk is for gun-wielding robbers. Everyday there are large amounts of cash in the stores and the employees have targets on their backs. It is also reported that once the cash is accepted it needs to be physically treated with cleaners such as Febreze to remove the marijuana odor and this would have to be done at a  Federal Reserve Bank. There are few Federal Reserves in the U.S. to accommodate these requests.
Marijuana Merchant Accounts have opened the doors with marijuana-merchant-account.com. These special accounts do accept Visa and MasterCard but they bypass their systems under a unique premise. This means that the merchant and the processor do not have to adhere to the associations' guidelines. What is even more special is that there are no monthly fees for processing or transactions being charged to the merchant. It is a win-win situation!
MMA has been helping medical marijuana dispensaries with payment processing for almost 10 years. Their streamlined application process, low rates and exceptional customer service have made us one of the fastest growing payment processing websites on the Internet.
If you have a state-licensed marijuana store and need Marijuana Payment Processing do not wait another minute, contact us today!