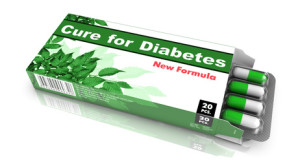 There are many illnesses that have been declared treatable with medical cannabis. Proponents of medical cannabis have used the drug to treat illnesses throughout history. Today, medical cannabis is being prescribed for numerous illnesses and ailments as a form of treatment. Medical marijuana is being prescribed for anything from sleeping disorders and aches and pains to chemotherapy, Alzheimer's Disease and diabetes.
As the debate over the legalization of medical marijuana continues – it is still currently illegal on the federal level, despite legalization in many states – it has not prevented studies to be conducted concerning the benefits of medical marijuana. Recent research done by the University of San Diego has revealed that cannabis actually reduces treatment-resistant neuropathic pain.
The fact that cannabis helps with treating insulin resistance has already been studied and determined to show promise. The study revealed that those who smoked pot were less insulin resistant. Now, upon further research, it has been determined that cannabis can also aid with the pain that those with diabetes suffer from. It even when as far as giving the possibility that cannabis can prevent it.
The sixteen patients who underwent the study all suffered from painful diabetic neuropathy. When they inhaled the cannabis their pain was considerably lessened. The higher the THC content of the cannabis inhaled the less pain they felt. While the studies' results cannot be declared definitive, it has encouraged further research regarding how medical marijuana can impact the treatment of diabetes.
Even though studies have shown that medical marijuana positively impacts patients, the amount of research that can be done is restricted due to the illegal nature of the drug on federal level. This also has and continues to make it difficult for those trying to run or open dispensaries for the purpose of providing medical marijuana.
Fortunately, there are providers that are willing to work with those in the marijuana industry despite the "high risk" label given by traditional lending sources. Medical marijuana payment processing is become the go-to solution for those trying to run or start up their business in the medical marijuana industry. The simple, fast and hassle-free application process has and continues to make it easy for businesses to receive the solutions they need without the endless documentation requirements and credit checks.
For medical marijuana payment processing contact us today.