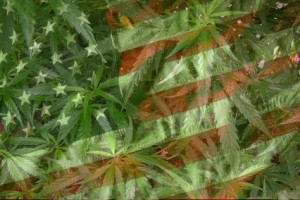 Dec 13th will mark the last day of funding for the State Government.  Similarly, time is running out for the law that's been preventing the Justice Department from meddling with the federal medical marijuana laws.  So unless legislators ratify an extension on this deadline, laws protecting Marijuana Sales will be no more.
Remember, DEA agents won't be relieved of their duties and will act as watchdogs for the  Department of Justice which may take advantage of the this opportunity and use it to enforce state marijuana prohibition whenever it feels like regardless of federal Laws.
This means the U.S. Attorney General Mr. Jeff Sessions who's been against decriminalization for a long time would get a lawful go-ahead ( for the first time since he assumed office in Feb)  to order the Drug Enforcement Administration (DEA) and state prosecutors to conduct a crack down on medical pot patients and dispensary owners.
According to the Department of Justice, all DEA agents are "excepted" from vacation because they play a significant role in counternarcotics investigations. The Justice Department's Government shutdown contingency plan insists that DEA investigations should carry on uninterrupted to ensure ongoing cases remain uncompromised and the safety and well-being of Americans is not put at risk.
And the same applies for state prosecutors. The shutdown plan points out that as appointees of the President, U.S. Attorneys are also "excepted" from furlough. As a result, all employees that are not subject to rest should address urgent ongoing criminal and civil concerns throughout the country.
The medical marijuana budget proviso was first passed into law in 2014, and since then, it has been extended for every successive budget year. In May 2017, Mr. Sessions wrote to congress leaders requesting them not to carry on with the medical pot rider to next year.  In his letter, the Attorney general stressed the need to allow the Justice Department the green light to use all applicable federal laws to fight dangerous drug organizations and traffickers who endanger the lives of innocent American citizens.
Wrapping Up
These heated debates are enough proof that the government shutdown which is now set to occur could leave medical marijuana dealers in the hands of cruel law enforcers.