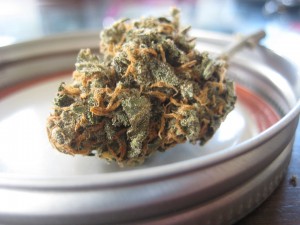 Many in the marijuana industry were optimistic when they read the recent report from the U.S. Department of The Treasury's Financial Crimes Enforcement Network (FinCEN). This report revealed a sizeable increase in the number of banks and credit unions providing financial services to legal marijuana business. In FinCEN's latest Marijuana Banking Update, 368 depository institutions were "actively banking marijuana businesses in the United States" at the end of the first period (March 31).
The marijuana industry is heavily cash-oriented, which isn't easy for the 29 states that have legalized medicinal or recreational use of cannabis (or both). So, the news that the number of depository institutions working with legal marijuana business was up from 333 at the end of 2016 to 368 was very welcome. The November 2016 elections also added eight states to the list of those that have legalized recreational use: California, Nevada, Massachusetts and Maine.
Even with these changes, experts caution that the numbers are not sharing the whole story. FinCEN requires financial institutions to file three types of so-called suspicious activity reports (SARs) if they have cannabis-industry clients. The three different types of reports consist of:
Marijuana-limited is for routine tracking of these businesses, and shows the bank believes the business is complying with state law.
Marijuana priority SAR indicates that the financial institutions believes the business might be in violation of state law.
Marijuana termination reports that the institution has ended its relationship with the cannabis business for due-diligence, legal or business reasons.
According to FinCEN, since January 2014, financial institutions have cumulatively filed 20,288 marijuana-limited SARs. There have been 7,326 terminations SARs, and 2,007 priority SARs. Despite the increase in marijuana-limited SARs, FinCEN says the report shouldn't be taken as hard evidence that financial institutions are warming up to the cannabis industry.
Jim Petkovits, vice president of education and training at WesPay, a San Francisco-based regional automated clearing house association, says some banks will quietly serve only one or two cannabis clients. Others find out that they've unwittingly served a marijuana business and quickly terminate the relationship by generating a SAR.
Petkovits did go on to say that "there definitely seems to be more interest, discussion around it."
However, interest doesn't necessarily mean acceptance. Most financial institutions are waiting for the go-ahead from Congress. (Marijuana remains illegal under federal law.) Many doubt that acceptance will come anytime soon, considering Attorney General Jeff Sessions statement in April that he intends to harden federal drug-enforcement policy.
This has left many cannabis businesses with little to no merchant account options, making it impossible to secure payment processing solutions. This has led many alternative processors – like Marijuana Merchant Account– to reach out and offer marijuana business funding options and marijuana merchant accounts. For now, it appears cannabis business' best option is to work with a high-risk specialist to secure safe, flexible business funding options.