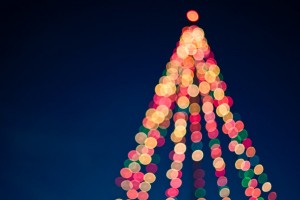 Nevada has joined Colorado, Oregon, Washington and Alaska in becoming the fifth state to open dispensaries to recreational users. The celebration that took place with the legalization July 1st at midnight included DJs, food trucks and long lines. State Sen. Tick Segerblom, the pro-pot legislator who backed both medical and recreational marijuana, was the first the make a purchase.
Scot Rutledge, who worked on the Regulate Marijuana Like Alcohol campaign, describes it as "It's like Christmas wrapped into New Year's. It's surreal."
Amid the celebrations, some are asking a lot of questions. How does Nevada plan to regulate and process recreational measures? It may be the state where gambling, prostitution and drinking in public is legal, but recreational marijuana is still a new frontier – even for Nevada.
So far, it appears that Nevada is several steps ahead of the other recreational states. California Maine and Massachusetts also past recreational measures in November, but have yet to finalize their rules. Nevada, on the other hand, has shared that it expects to collect $70 million for education in the next two years by taxing recreational marijuana at around 34 percent. Nevada's medical program (protected by a recently passed law) will collect fewer taxes; this will keep costs down for sick individuals.
Now, under Nevada law:
Individuals 21 years of age and older are now able to buy and possess up to an ounce of flower, or an eight-ounce of concentrates (wax, shatter and oil) at a dispensary located anywhere throughout the state.
Purchases are to be made in cash with a valid ID
Driving under the influence is illegal
And products can only be consumed on private property with the owner's permission (does not include hotels and casinos)
At the moment, only Colorado is working towards public consumption by allowing bookstores and yoga studios the opportunity to apply for permits. However, Colorado's only obstacle appears to be indoor smoking bans, which is not the case for Nevada. Still, many are optimistic that lounges connected to Nevada dispensaries could open later this year.
In the meantime, merchants do have the challenge of operating in cash-only. Traditional providers are typically unwilling to work with the marijuana industry because of the risks involved. This is where alternative providers – like Marijuana Merchant Account – have stepped in and offered safe payment processing solutions and flexible business funding options. For now, those behind the push for the legalization of recreational marijuana are very hopeful that changes in the right direction will continue.