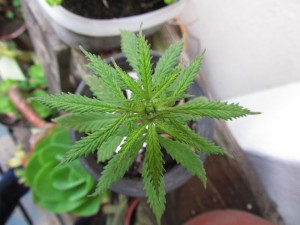 It isn't just U.S. states that are ready to jump on board – if they haven't already – with legalizing marijuana. Legislators in the Commonwealth of the Northern Mariana Islands (CNMI), a U.S. territory, recently approved a bill to legalize marijuana.
By a margin of 18-1, with just one abstention, the CNMI House of Representatives passed the legislation. This piece of legislation seeks to end cannabis prohibition for adults over 21 and creates a system of taxed and regulated sales. It would also welcome medical marijuana and industrial hemp.
This is not the first time that the territory pushed for legalization. In May, the Senate approved a similar marijuana legalization bill. The proposal initially cleared a committee in the House, but its advancement was later halted in response to procedural concerns. It was said that revenue-generating legislation must originate in the House.
As a result, House lawmakers made a few changes to the Senate bill and filed a new proposal of their own. This piece of legislation then won approval by the full chamber.
"The people of the CNMI recognize that the prohibition of marijuana has been terribly misguided and harmful, and our leaders are in touch with the public's sentiment on this issue," Lawrence Duponcheel of Sensible CNMI said in a statement.
"Today, members of the CNMI House of Representatives showed their commitment to honoring the will of the people."
If this bill is successfully enacted, CNMI will become the first U.S. jurisdiction to go directly from outlawing marijuana across the board to allowing recreational use. This is very unique, considering that the territory has no existing medical cannabis program; this is something that has been a precursor to broader legalization in a growing number of states.
It will also be an important milestone because it would make CNMI the first to legalize a system of regulated cannabis production and sales through an act of lawmakers, rather than a ballot measure. (Vermont passed a law earlier this year to legalize marijuana possession and home cultivation, however, the policy does not allow for any form of cannabis commerce.)
Justin Strekal, political director for NORML, commented on marijuana reform's growing popularity with voters in an interview, saying that "The lawmakers and people of CNMI are on track to make history, and more U.S. policymakers would be wise to take notice before the upcoming midterm elections."
The next step? The CNMI Senate is now expected to take on the House-passed marijuana legalization bill. These changes have the potential to open up enormous opportunity. Are you hoping to expand your operation or launch your business venture? Consider working with the team at Marijuana Merchant Account and jump in on the expansion of the marijuana industry.