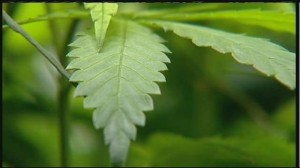 Medical marijuana dispensaries are gearing up to team with hospitals and universities, in areas where medical marijuana is legal. This is fantastic for patients who would rather rely on the natural benefits of medical marijuana rather than pills. While this is not yet set in stone, it represents a great opportunity for those who are interested in being medical marijuana merchants.
Medical marijuana dispensaries are not only helpful to the community, but they can also be lucrative. There is a high need for these businesses, yet many are hesitant to invest in these businesses due to many factors, from ever-changing regulations to difficulty finding an account processor. While there is very little that the public can do about the fast changing regulations, there are options available to those who are having a hard time locating a willing bank to provide a merchant account for their medical marijuana business. One of these options is marijuana-merchant-account.com.
Marijuana-merchant-account.com, or MMJ, is one of the top marijuana merchant account providers in the United States. We have over 10 years of account and processing experience within the medical marijuana industry, and we know the hassles that can come with the fast-changing regulations. We will keep you abreast of new and changing regulations, so you can help your business, and customers, stay on the right track. We offer top of the line security, software, and terminals to help keep your company safe and secure. In additional to traditional terminals, we also offer wireless, more streamlined terminals, which is great if you have a small workspace. Regardless of the size of your business (or prospective business), MMJ is here to help you.
Medical marijuana dispensaries are gearing up for partnerships with hospitals and universities. While these agreements are not set in stone, they are promising to medical marijuana users and merchants. This is the perfect time to consider operating a medical marijuana business, and your first step should be locating an experienced and reliable medical marijuana merchant account provider. You should look no further than MMJ.
For more information, click below and get started today!