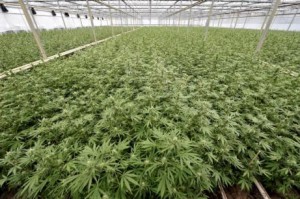 Recreational marijuana dispensaries and growers in Washington State have concerns about the state's cap on cannabis production. Washington State currently has allotted a 2 million square foot canopy cap for recreational cannabis. Yet, the recreational marijuana industry could face a demand that far exceeds the supply and production capability.
Colorado's Precedent
January 2013 marked the first month of legal recreational marijuana in the state of Colorado. Dispensaries in Colorado struggled in the opening month of the new industry with many complications. Recreational marijuana businesses contended with long lines, inventory shortages, and price hikes.
Many dispensaries in Washington State believe that recreational marijuana revenue could exceed medical marijuana revenue by up to 300%. Business owners point to Colorado as an example. The RAND corporation estimated Washington State's cannabis consumption at 175 metric tons in 2013. The cannabis consumption cap would place Washington's marijuana production rate at roughly 1/4th the consumption rate. Tax-paying businesses may lose the opportunity to acquire transactions that exist on the black market.
Growers Uncertain
Washington State's recreational marijuana growers remain uncertain about the cannabis cap. Growers can apply for  up to three licenses at three different tiers. The most ambitious grower applying for three of the largest available licenses could avail of 90,000 square feet to grow cannabis. Yet the 2 million square foot cap would only allow for 22 growers of that caliber. With more than 2,600 grower's license applications, growers are stuck in limbo about the reality of their business plans.
Conservative Lawmakers' Cannabis Concerns
The number of applicants combined with a cap that restricts production far below estimated consumption create dire implications for the new industry. Lawmakers intended to ensure Washington State is not left with a surplus of Cannabis that cannot move over state lines.
Yet the lawmakers may be forfeiting the opportunity to bring marijuana transactions off the black market and into tax-paying dispensaries. If the supply and production is not capable of creating adequate inventories for dispensaries, the entire industry will be hamstrung before it can begin walking.