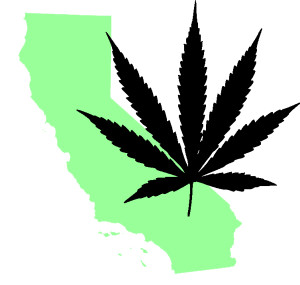 California constituents unanimously voted in favor of the Adult Use of Marijuana Act (AUMA), famous as Proposition 64 eventually becoming the 5th state to decriminalize recreational pot after Colorado, Washington DC, Oregon and Alaska. It also shouldn't be forgotten that California was the first state to legalize medicinal cannabis and currently, (and it has been so from January 1, 2018), you can freely smoke your pot in marijuana as long as your use your weed within the law.
And now, gone are the tough days when you hastily purchased your weed from a backstreet peddler or in dimly-lit shops with the fear of Feds pulling over anytime. There's good-quality legal cannabis in California. Any adult, 21 and over can now walk into one of the many officially authorized dispensaries or order for weed delivery. Today's cannabis stores are more like any other store where several different product varieties are displayed for potheads or any newbie smokers to choose from.
Here's what to look for.
lndica vs. Sativa vs. Hybrids
While Indica comes with a more relieving and relaxing effect, Sativa leads to high energy levels and fosters creativity. Most times, an enjoyable mixture of the two is preferred, but all hybrids typically have one dominant species. In essence, most strains we have are hybrids due to the cross-breeding that has continued in cannabis genetics since the first experiments.
Indica has higher CBD levels responsible for relieving pain and anxiety than sativa does. Sativas often this has antidepressant-like effects.
What's the Smell?
One way to tell the quality of weed before purchase is to break the buds and sniff the scent that comes from it. Buds may smell like, skunk, gasoline or earthy tones. Moldy or strongly ammonia smell means that the buds weren't correctly cured. Be sure to substantiate that the cultivator behind it is a trusted source.
Blunts or G-bags?
Blunts are cannabis rolled just like cigarettes would be. However, they come in different sizes and therefore differ in price. G-bags come in measures of grams and are a "bulky" way of buying pot, which is way cheaper. Most times, bulk buying will save you money and give you the stoner's prime pleasure of rolling your marijuana. Plus, you can't trust all dealers; someone could be hiding their low-quality weed between rolling papers and selling you the same for a high price.
4.THC and CBD
CBD & THC are the two phytocannabinoids that constitute cannabis resins. Each has different medicinal advantages according to ratios used.
Tetrahydrocannabinol (THC) –high THC levels are used as an analgesic.
Cannabidiol (CBD) –reduces seizures in the body.
Finally,
It shouldn't be forgotten that there are some possession and use rules that should be adhered to until America fully legalizes cannabis (if it ever does).