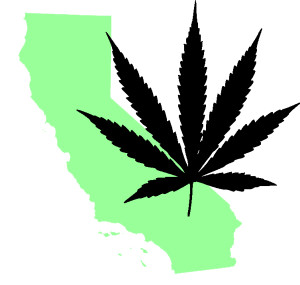 The long-awaited day is right around the corner, but California is not as prepared as it should be for the start of recreational marijuana sales on January 1st. Both Los Angeles and San Francisco are struggling to put together local rules for cannabis shops and growers. The problem is that a delay in regulations could lead to limited options in many areas. This would be incredibly unfortunate, considering how many consumers are eager to ring in the new year with a legal cannabis purchase.
Thus far, California plans to treat marijuana like alcohol. Individuals 21 and older will be permitted to possess up to an ounce and grow six marijuana plants at home. On Jan. 1, the newly legalized recreational marijuana sales will be merged with the state's medical marijuana market, which is experiencing stronger regulation. Recently published plans to regulate the two-decades-old medical marijuana market are the first since it was legalized.
This proposed plan details the standards for marijuana merchants that wish to be licensed by the state. The rules range from how late these cannabis shops can stay open to how much they will be allowed to sell each day. The final rules should be in place in time to start issuing licenses by January 1st – just in time for the rollout of legal recreational marijuana purchases.
While it sounds like things are moving steadily forward, there are some holes in the system. Specifically, how the cannabis will be moved from the field to distribution centers, on to testing labs and finally arriving at the retail shops themselves. The licenses to be issued in January are temporary, and plans have not been released on how the estimated $7 billion marketplace will be governed.
Obviously, a big problem considering the state is expecting to see as much as $1 billion in the first few years. Operators are concerned that this delay in nailing down the details could cause serious conflicts in various rules and laws to pop up down the road.
According to The Cannabist, "The state expects businesses that receive licenses will only work with others that hold them. But that has alarmed operators who wonder what will happen if their supplier, for instance, decides not to join the new legal market."
Another huge obstacle for marijuana operators is that banks still refuse to work with them. Under federal law, marijuana remains very much illegal. As a result, these merchants have turned to alternative providers like Marijuana Merchant Account for their business funding and payment processing needs. Unlike their experience with a bank, merchants can secure the services they need with MMA in as little as 24 hours with minimal documentation requirements.
Meanwhile, Jan. 1 is fast approaching – ready or not. Cara Martinson of the California State Association of Counties recently admitted, "The bulk of folks probably are not going to be ready Jan. 1."