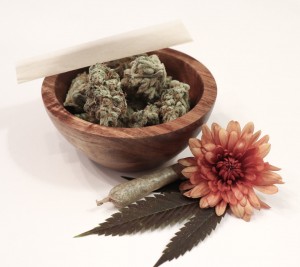 Years before U.S. states began legalizing recreational marijuana, many people were arguing that the government should legalize marijuana and then tax and regulate it. The government would then be able to bring in heaps of cash. Their argument was that this would also be beneficial to the legal marijuana industry. It would suffocate the illicit market, and people would buy the legal product because the product sells itself.
For California, things have not quite turned out this way. There are many people still buying cannabis on the illicit market, due to steep markups and high taxes on legal shops. Local restrictions have also complicated things, according to survey data recently released from marijuana delivery service Eaze.
"Unlicensed retailers do not have to comply with worker protection laws, test products for pesticides and processing chemicals, or remit taxes," said a report from the company outlining the findings. "That results in a large pricing benefit."
The biggest takeaway from the survey was the difficulties of selling legal marijuana in the state, despite California representing the world's biggest recreational marijuana market. According to Eaze's results, one in five Californians has bought marijuana from the illicit market (encompasses anything from street sales to shops that don't have their paperwork together) in the past three months.
Further, 84 percent of those customers are "highly likely" to go back to buying from a seller without a license. Why? People go back to buying from a seller without a license due to "the illicit market having cheaper products and no tax", explains Eaze. In addition, 17 percent chose an unlicensed source "due to local laws that restricted access to legal cannabis".
Will Cutting Taxes Provide Relief for Legal Marijuana Industry?
The data also suggests that a 5 percent cut in the overall tax rate in California could draw up to 23 percent of customers buying marijuana from unlicensed sellers into the legal market. Even more encouraging, 84 percent of Californians say they are actually "very satisfied" with the legal market. As far as consumers' complaints with the legal marijuana business overall, the survey shows that:
47 percent are dissatisfied with excessively high taxes (the most frequent issue)
36 percent cited a lack of electronic payment options
And 32 percent listed "overpriced" products
Solution for the Legal Marijuana Industry
To help the legal marijuana industry address the second most cited issue, alternative lenders have been helping these business owners offer a wider range of payment options. Because marijuana is still very much illegal at the federal level, banks fear prosecution if they offer their services to the industry. High-risk processors like Marijuana Merchant Account have stepped in to offer electronic payment options.
As the industry continues to sort itself out – federal government, taxes, regulations – businesses can at least address one of the biggest issues. Offering safe, electronic payment processing ensures your legal marijuana business can offer a seamless and convenient customer experience.