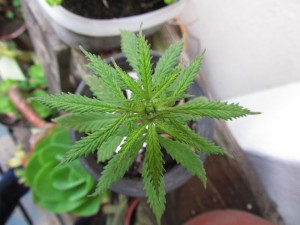 The cannabis industry is rejoicing over the recent victory and groundbreaking move for recreational marijuana. The city of Berkeley California has prided itself for years for being a pot-friendly place. Now, the city has taken this acceptance a step further by declaring the city a sanctuary for recreational marijuana – an unprecedented move.
The beginning of February, the Berkeley City Council voted unanimously to declare the city a sanctuary for recreational marijuana. The adoption of this resolution means that Berkeley's agencies and employees are now prohibited from using city resources to assist in enforcing federal marijuana law or providing information on legal cannabis activities.
"The city of Berkeley does not support cooperation with the Drug Enforcement Administration in its efforts to undermine state and local marijuana laws," the measure states.
However, the measure does not cover other Schedule 1 drugs the federal government feels have a high potential for abuse. It also does not prevent the city's resources from being used in the investigation of cannabis-related crimes that are illegal under federal, state and city laws. Part of these efforts appear to be to provide clarity not only for marijuana businesses and users, but also for state and local law enforcement. Until last month, the 2013 Obama-era federal policy – "Cole memorandum" – provided legal shelter for marijuana sales. However, sessions in January ended this policy.
Following the approval of the sanctuary law, Berkeley Mayor Jesse Arreguin released a statement saying, "Millions of peaceful Americans have been fined, arrested, imprisoned, or otherwise needlessly criminalized and stigmatized, sometimes for life, because of their use of marijuana. Ending this misguided policy is long overdue."
Within a week of this declaration, a Berkeley marijuana lab announced that it would hire hundreds of employees as it prepares for rapid growth. California marijuana companies are expecting the industry to grow by tens of thousands of employees. According to an estimate by The Arcview Group, the total economic output legal cannabis will grow 150 percent from $16 billion in 2017 to $40 billion in 2021, accompanied with an increase of nearly 300,000 full-time jobs.
"The economic excitement around the legal cannabis industry is no longer just theory," said Troy Dayton, CEO of The Arcview Group.
With high hopes and laws moving in the right direction, more and more cannabis merchants will be entering the market. If your business is seeking funding and services to take advantage of opportunities and grow, consider the recreational cannabis processing services Marijuana Merchant Account has to offer.
Learn more and Get Started Today!