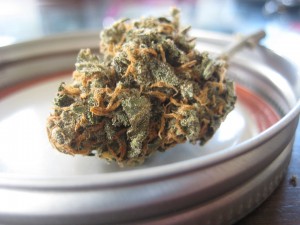 A big, long-awaited moment for the state of Pennsylvania, dispensaries made their first legal medical marijuana sales in the beginning weeks of February. The first dispensary to open was in Butler on Feb. 15th. Although medical marijuana was legalized in Pennsylvania two years ago, Pennsylvanians are just now able to walk into a dispensary and make a purchase.
On Feb. 13th, Gov. Tom Wolf issued a statement saying, "Pennsylvanians have been waiting years for this moment."
He went on to share that "In less than two years, we have developed a regulatory infrastructure, approved physicians as practitioners, certified patients to participate and launched a new industry to help thousands find relief from their debilitating symptoms."
Individuals suffering from one of the 17 serious medical conditions doctors prescribe medical marijuana for are breathing a sigh of relief. According to the state Department of Health, some of the qualifying serious medical conditions for a patient in Pennsylvania to be eligible to apply for a medical marijuana card, include: autism, cancer, Crohn's disease, epilepsy, inflammatory bowel disease, Parkinson's disease, neuropathies and post-traumatic stress disorder, among others. Some patients and their families have described it as "a dream come true".
The process involves the patient submitting their information and the physician certification to the state. The automated system then processes the information, and a registration card is sent out to the patient. The patient can then take their registration card and quickly obtain the medical marijuana they need. For the past two years, patients might have a certification, but no easy way to secure the medical marijuana.
Steve Schain, a senior attorney in Philadelphia with the Hoban Law Group, praised the state's efforts. "Pennsylvania is doing an amazing job. It has hit every deadline and moved much faster than I thought it would," he added. "Is it perfect? No. Is anything perfect? No. But in the world of legalized marijuana, they've done amazing job — and I'm cynical."
However, there are still many obstacles ahead for the dispensaries themselves. While the state has approved medical marijuana, cannabis is still classified as a Schedule 1 substance at the federal level. This made it very difficult – if not impossible – to secure payment processing solutions and marijuana funding. As a result, more and more merchants are turning to providers like Marijuana Merchant Account for a marijuana merchant account.
Although there are still many obstacles like this to overcome, advocates remain hopeful following Pennsylvania's legalization of medical marijuana in 2016, and the recent greenlight for medical marijuana sales this year.
To set up your Marijuana Merchant Account contact us today!