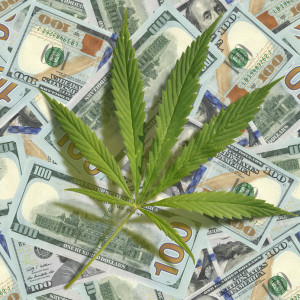 The Marijuana industry is performing beyond everybody's expectations.  Some have even labeled the cannabis business the "second gold rush" after discovering a few marijuana-made millionaires. Colorado boasts of a few entrepreneurs who can be said to have reached the top of the business ladder, some even featuring in one of the weekly editions of the People's Magazine under a title "Colorado Marijuana Millionaires."
This remarkable performance continues amid pressure from concerned parents and leaders to ensure minors do not use cannabis or related products. Tripp Keber is one of the Colorado marijuana millionaires and the CEO of Denver-based Dixie Elixirs. He specializes in manufacturing different types of cannabis edibles.
In an Interview with FOX 31, Keber discloses that one of the challenges he faces is branding and packaging. Remember, the law requires that these products must be packaged and labeled in a way that boldly shows that they are to be used by adults only.
The People's Magazine featured Keber, along with two other women, an act that the former termed as an honor given the tainted reputation of the cannabis sector. Moreover, seeing women making millions out of a product with a questionable reputation is a sign we should change our outlook on Cannabis.
Dixie Elixir has been selling cannabis edibles in Colorado for some time now. Tripp Keber says he shifted focus to edibles in a bid to reach out to all demographics. At the top of the business's priority is providing safe recreational as well as medical cannabis to those in need in the safest and most consumable way possible.
According to Tripp, he owes much of his success to the good name he has earned from maintaining different state and federal standards on safety as well as any other matters related to the business. While it took him years to meet these standards, Tripp has managed to sell Dixie Elixirs to all of Colorado, and the brand has become quite common on local TV.
The marijuana millionaire also encourages young entrepreneurs in Colorado looking to try out the cannabis sector to take advantage of the new accommodating rules and regulations.
Wrap Up
The primary requirement for getting a license for your cannabis business in Colorado is residing in the state for not less than two years. Perhaps that's the first challenge you'll encounter; getting a Marijuana POB account may not be a hassle. And the rest of the setbacks may kick in later as you familiarize with the industry.