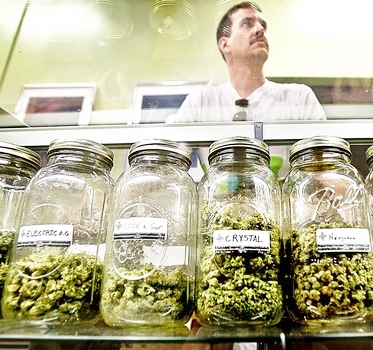 There is something that screams trouble when it comes to the stories of Marijuana and the dispensaries that process the payments. Mary Jane, as it has affectionately become known over the years, has made great headway into the headlines over the last few months. 17 of our 50 states now have legalized the medical form of the herb mostly for those suffering ailments that we don't always understand. The herb has been made into paper, clothing, medicine and even a stomach ailment. Helping those that can't eat to maintain a steady diet and calm their stomach.
If you have a medical marijuana merchant account and you got shut down, it was from Federal Fear that that was grown from. Not too long ago, the Department of Justice came after the herb growers and the dispensaries. They threatened the merchant account servicers, Visa, MasterCard, Discover and American Express with thoughts of loss and arrest if they were involved in any shape or form with marijuana accounts. Well who in their right mind is going to fight with that strategy? They have bigger guns and prosecutors that yell very loud.
As time has passed
Since then, new laws have come into effect and State and Federal Senators, among others, are changing the laws. They have backed off the dispensaries and allowed them to do some good rather than be fraught with evil and uncertainty.
Up front
For customers you have to be in the dispensary with a pin based system to purchase the product, and only a few of the merchant account servicers have come back out of the wood work. Much like the fairytales with the wicked witch, they are tiny rabbits shivering behind whatever they can find to stay safe. Do you blame them?
Specifically
In order to find the marijuana merchant account servicers you need to do a specific search for their services. They might even be a bit skittish, but they were brave enough to try and it's that attempt at some normalcy that they are reaching for.
Since this is a high risk merchant account, your services may cost a little more than most, but under the circumstances, it is understandable. You will just have to adjust to the cost and pass it on. With the advance of debit and credit card processing, it can only make things a little easier than they were.
Here's hoping
For those scared rabbits out there, the tunnel is slowly clearing. Dispensaries are coming out of the wood work to do business above ground again. They don't want to have those large sums of cash on them and would prefer to have the ability to process the debit/credit card amounts over the wires. They want to be secure like everyone else in the merchant account servicer processing arena. So, everyone take a deep breath and try this again.
The Department of Justice has promised that if a dispensary is running within the law, they will be left alone. Let's hope they get a chance to do that very thing.