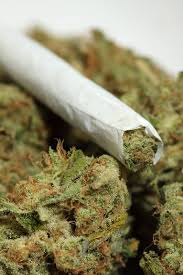 One of the largest private equity firms in the cannabis industry is Private Holdings. They raised more than $50 million dollars in the last fundraising and the firm is expecting to finalize investments and close its Series B financing effort at the end of May, with the Privateer Chief Executive Officer Brendan Kennedy.
The dollar amount is significant for the cannabis industry; there is documented information that shows high level investors are finally starting to pump money into the cannabis sector. Kennedy said there have been several institutional investors, who had no interest in this industry and wanted no part of it in the past. Now they all want in, because they are witnessing millions of dollars flowing into the industry and investment firms along with some wealthy individuals from mainstream businesses all around the world are starting to invest in these cannabis companies that they once turned their noses up at or didn't want others to know if they invested in anything connected with marijuana.
ArcView Group has seen a 50% spike in their membership over the last three months. And the ranks have increased more than five times in a year.
Chicago investment firm Lincoln Park Capital Fund closed a deal to channel $27-million dollars into the publicity traded biotechnology company named Nuvilex "they will use this money for MMJ research".
Mediswipe a publicity traded company that provides various products and services to the cannabis industry received a $1.1-million dollars funding commitment from a private equity firm. This company was also reported to have offered another $500,000 dollars in loans to assist Colorado dispensaries and cultivation operations with the purchase of high dollar equipment and real estate.
Privateer Holdings, which is a cannabis private equity firm that is run by a variety of investment banking veterans, has witnessed interest from investors on the rise and it will not be long before it reaches $25-million dollars in its second funding. In the first funding the firm raised $7-million dollars.
The surge in interest from the mainstream investors has been very successful for the cannabis executives. And cannabis executives are looking forward to the additional surge in the interest rates from the recreational marijuana companies.
There are two executives from High Times magazine, that recently teamed up to start a new investment fund and they are looking to raise $100-million dollars in two years, while the cofounder of a dispensary listing giant WeedMaps has gone in a similar direction. The cannabis business leaders want to continue to saturate the market with the recreational cannabis dispensaries.
The recreational marijuana sales in Colorado and the impending launch of Washington's adult-use program there have been some major players that have joined this new market.  This recreational market is where you will find the real money, and investors are now starting to see recreational marijuana is a money maker.
The federal government is no longer trying to regulate the marijuana markets; they are pretty much taking hands off approach as they lower the risks.
The future is looking very profitable for the businesses that use to be a "can I get a $5.00-dollar bag"?