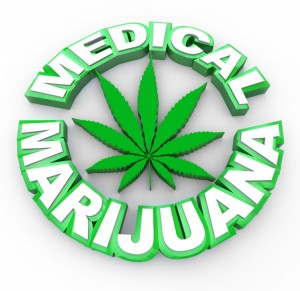 After the 2011 move by federal agencies to have tighter control over the finances and activities of medical marijuana dispensaries, many banks began shutting down medical marijuana merchant accounts. The move was considered by the medical marijuana industry as an attempt to get rid of the entire medical marijuana industry, but thanks to many merchant account providers like emerchantbroker and others, the medical marijuana dispensaries found an alternate to keep their cash flowing.
The tougher regulations imposed by federal agencies like the Financial Crimes Enforcement Network of the United States Treasury Department asked banks to spend more time and effort to review the medical marijuana accounts to keep a proper check on the cash flow but many banks preferred to shut down the accounts in order to save both time and effort. Many banks also wanted to avoid unnecessary involvement of federal agencies that often lead to shutting down of accounts owned by medical marijuana dispensaries.
Online Merchant Accounts: A Better Alternate to Banks
This creates a lot of problems for online medical marijuana dispensaries that want to charge customers through online credit cards. At the time of crisis, online merchant accounts become an effective alternate that allows credit card/debit card processing for online medical marijuana dispensaries. Most accounts for marijuana dispensaries are provided under high risk merchant accounts that required special terms and conditions with different payment plans, but most importantly, it allows medical marijuana dispensaries to keep their cash rolling through online channels. In order to keep your online business alive, the ability to process credit cards is critical. Merchant account providers provide this ability to medical marijuana dispensaries at a critical time for the industry.
How to Find a Good Medical Marijuana Merchant Account?
Today, with a good number of online medical marijuana merchant account providers available, medical marijuana dispensaries are in good position to choose from a range of effective and compatible options. When many merchant account providers provide accounts to medical marijuana dispensaries under high risk accounts, few providers are offering risk free accounts. As there are a number of legal issues involved with strict federal laws, medical marijuana dispensaries need to look in detail for the terms and conditions of the merchant accounts to avoid any uncomfortable situation in future. Make sure to find the providers who are willing to stand by your business at tough times instead of simply shutting you down under pressure. You may also need to compare multiple online merchant account providers for their processing fees and other charges.
Even though, medical marijuana dispensaries are doing good business and the demand for their product is up more than ever, tough federal laws make it hard for dispensaries to earn profits. But a good merchant account provider willing to help your business grow can do wonders for your business and profits, so make sure you are making a right choice when it comes to choosing a medical marijuana merchant account for your dispensary.