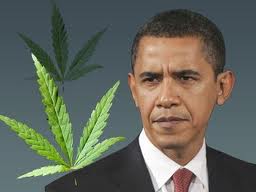 In February, the Obama administration released new rules related to banks who want to do business with institutions that sell legal marijuana. The Justice and Treasury Department rules are designed to "move from the shadows the historically covert financial operations of marijuana businesses," stated Jennifer Shasky Calvery, director of the Treasury's Financial Crimes Enforcement Network.
Although 20 states along with the District of Columbia have allowed the sale of medical and recreational marijuana, its production, sale, and possession are still illegal under Federal law. Because the federal government regulates many banking transactions, banks have avoided doing business with marijuana dealers. As a result, many legal marijuana businesses had to find niche institutions for marijuana payment processing or became cash only institutions; a susceptible target for thieves.
The new regulations make banks responsible for monitoring and researching legal marijuana businesses to ensure they are compliant with administration regulations. Now banks who wish to deal with legal marijuana merchants are expected to verify that they are licensed to legally disperse marijuana, gather information on all of the products that they plan to sell, and learn the nature of their customer base. Banks are also expected to notice and report any suspicious activity that dealers may be involved in, or report any improper transactions.
Current federal law requires that banks notify federal regulators of suspicious activities by any of their customers, not just marijuana dealers. Banks who believe that a marijuana merchant is legitimate, must file a "marijuana limited" report to initiate marijuana payment processing and account management. If a bank suspects that a marijuana merchant is not following the new guidelines, they must file a "marijuana priority" report, which is based on factors like an inability to prove revenue is derived from a legal source or profits that greatly exceed those of local competitors.
Even though the federal government has released new regulations, most banks continue to label legal marijuana dealer accounts as "high risk" and refuse to deal with these accounts. marijuana-merchant-account.com is your number one online source for high risk merchant accounts like medical marijuana accounts.
We offer a suite of marijuana payment processing options that enable you to discontinue cash only policies, and accept a variety of payments including checks and credit cards. Don't wait to expand your customer's payment options.
To open a marijuana merchant account, click on the button below