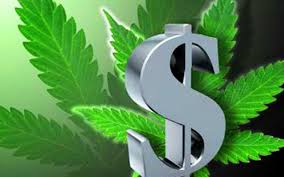 Colorado is looking to incorporate the world's first bank to cater exclusively to marijuana retailers, if Congress passes legislation. These banks are set to help marijuana businesses obtain transaction and account services that they would otherwise have difficulty finding. However, even if this legislation does not pass, there are transaction and merchant account services available to marijuana retailers.
The vast majority of banks and merchant account providers turn their noses up at marijuana retailers for many reasons, from not knowing how to deal with these companies to not being well equipped to dealing their high sale volumes. There are options available, namely high risk merchant account processors that specialize in marijuana accounts, such as us, here at http://marijuana-merchant-account.com, or MMJ.
Our advisors at MMJ can answer all your questions and recommend solutions that will help your business reach its financial goals. We offer clients a full suite of payment processing options allowing them to accept more payments than ever. We offer merchant accounts for medical and legal recreational marijuana. We have helped hundreds of medical marijuana dispensaries and legalized recreational marijuana retailers with payment processing services. Our retail locations choose our solution because there are no processing fees, discount rates, or Interchange fees. The patient accepts the convenience fee at the point of sale so there are no fees to the merchant. This also allows you to operate legally and within Visa, MasterCard and the association guidelines. We are at the top of our game, and we look forward to helping you advance your medical or recreational marijuana business. For your marijuana merchant account needs, look no further than MMJ.
It is fantastic that the government is considering legislation to bring forth banks that exclusively help legal marijuana businesses. However, if this legislation does not pass, all is not lost. If you are in need of a marijuana merchant account or processor, you need to look for further than MMJ, as we have over 10 years of experience in the industry.
To open a Marijuana Merchant Account, contact us today