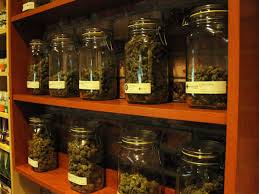 With the help of businessman Howard Kessler, owner of Financial Services Consulting Company from Boston, "New England Treatment Access" will open stores in Brookline and Northampton. A cultivation facility will open in Franklin this year with owners Kevin Fisher and Arnon Vered working very hard to keep all them going.
Ambition
Kevin and Arnon have received two of the 20 provisional dispensary licenses awarded by the State. Their ambitions are high and their projections show them jetting to nine point eight million dollars by 2015.
They assume each patient will pay $786.00 an ounce and with their projections of 1.6 ounces each month, it works out to $4800 for a pound. With the help of their medical marijuana account they will grow their revenues to $19 million dollars by 2017 and reach their peak patient count in 2016 with 3,200 people. (Don't we all want $19 million by 2017?)
Their risk
Notably, they have jumped into a hostile business, not to mention it is just barely coming out of the stone ages of bureaucracy and banking issues to boot. They have market size issues to deal with, fluctuations in ill patients, insurance issues, and economy uncertainties.
Regardless, their prospectus is a winner. They have high value on their product and as low an overhead as they can manage. As long as they can see the consequences and prepare for them, they've got this in the bag.
Rock on
Gone are most of the days when Chech and Chong hung around to fill their truck up with weed smoke. Now, a strong business has come to light and professionals are stepping up to coordinate nice institutions for people to purchase the marijuana wears. Doctors are prescribing the herb for pain and stomach issues as well as full clothing lines and other items.
Who knows where Kevin Fisher and Arnon Vered will be by 2017, but at least they are willing to make a try for a business that they can perceive as profitable and worthy. Unlike what it used to bring to mind in the 70's and every church fearing mother would hide her children. Now it has come full circle and out of the dark and into the light. It's nice to see fear being driven away from something that shouldn't be scary.