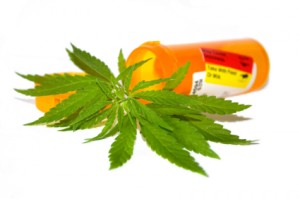 Clark County had 206 proposals from over 100 groups for the medical marijuana businesses and they are targeting unincorporated areas of the county. Like any good business, these people can smell a profit without even leaving the comfort of their favorite chair. People that know people that have been in the business for years, can now complete their thoughts about a brighter future without looking over their shoulders for the local Constables.
Who's who
On the top of the list is Sig Rogich. Once presidential adviser to Ronald Reagan, Sig currently operates a public relations firm in Nevada. Only eight years ago he managed a campaign that challenged the medical marijuana on a ballot initiative.
Next would be Chad Christensen, a former Las Vegas assemblyman that has teamed up with one of the local banking veterans, Daniel Brasov. Of course we also have Bill Feather. Bill is the former president of the Planet Hollywood Resort and he has partnered with Oscar Goodman. He is the son of Las Vegas's previous Mayor.
Lobbyist and former legislator for Nevada is David Goldwater. With a partnership created with Greta Carter. Carter is the President of the Cannabis Training Institute in Seattle. That should make lots people nervous.
And we can't forget
The wife of Larry Ruvo; Camille. Ruvo is a philanthropist and senior managing director for one of the largest distributors of alcoholic beverages on the Vegas strip. That should fit right into what Larry already has going. Of course, there is also Nick Spritos. He's the director of the Women's Cancer Center of Nevada. His partner is Geoffrey Hsieh an oncologist.
Should we be nervous?
Not yet at least. For the time being, these are people that have thought things over and know that they could definitely fit this new side business into their current one. It would be a good fit.
For right now though, Las Vegas and Reno have not accepted applications for medical marijuana businesses. They realize they will indeed attract those of an elite field, and for now, they will just sit on things.