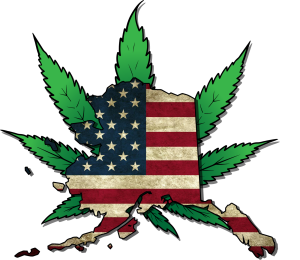 The Marijuana Legalization, Ballot Measure 2 is waiting to either be declined or approved by voters on November 4, 2014 in the state of Alaska. This measure would allow individuals age 21 and older to possess up to one ounce of marijuana and up to six plants. In addition to this, the manufacture, sale and possession of marijuana paraphernalia would become legal.
The issue of marijuana is not new for the state of Alaska. In fact, it has a very complicated history on the issue. In 1975, Alaska approved a bill allowing the private possession of up to one ounce of marijuana in public. Not long after, this decision was supported by the throwing out of all penalties associated with possessing up to four ounces of marijuana and up to 24 plants in an individual's home.
However, in 1990, all of this was undone when the Alaska Marijuana Criminalization Initiative was approved. This piece of legislation made all marijuana possession illegal in the state of Alaska. Possession would lead to a fine of up to $1,000 and was punishable up to 90 days in jail. Years later, in 2003, this was overturned by the Alaska Court of Appeals.
Even with the stage being set for change in a positive direction for the industry, it is still illegal under federal law. Because of this, medical and recreational marijuana dispensaries are still considered high risk and have been pushed away by Visa, MasterCard, Discover and American Express; thus, leaving these dispensaries with little to no options in credit card processing for medical marijuana.
This has led to the option of high risk cannabis merchant services who are willing to work with the industry and the high risks involved.  marijuana-merchant-account.com, is a high-risk merchant account provider that offers such services. As the medical marijuana industry continues to push itself further towards acceptance, services such as this will be needed to give firms a chance to achieve success safely and efficiently.
Contact us for Marijuana Credit Card Processing