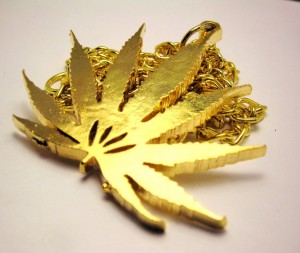 Businesses have been waiting anxiously on the sidelines for years, positioning themselves in order to jump in on the marijuana industry when the time was right. Now, with legalization occurring in certain states, it would appear that the time has come. It would seem that the marijuana industry has entered its own period of a "gold rush".'
According to Forbes contributor, Marian Salzman, "Now that recreational marijuana is legal in two states, medical marijuana in 18 more and D.C., and many other states (including New York, where law enforcement has long largely looked away) looking at legalizing one or both, businesses of all stripes and sizes are trying to get in on the action".
With this rush also comes a high-risk, high-reward situation. Up until now, public traded cannabis companies shied away from actual marijuana. However, with the current rush and increasing public acceptance, these companies are rethinking the idea. As a result, this has also lessened the perception of risk.
According to Alan Brochstein, a Chartered Financial Analyst who also runs a cannabis-focused stock website, "Based on my conversations with companies that are public and private, it's likely that we're going to see licensing models emerge, whereby proprietary strains, extraction processes or edible brands are put into public company vehicles. We are headed in this direction because investors want it that badly."
When it comes to making investment decisions, it is crucial to look for businesses that are productive and have strong management. Investors who are brave enough to take on the risk of marijuana stocks should tread carefully.
The marijuana industry may become an institution in the U.S. In fact, it may become just as big as prescription medication and alcohol. If it does, then jumping on the band wagon, investing wisely and taking on the high risk could pay off in the end.
With the current, huge push to emphasis on how to monetize weed, it is safe to say that options are going to be needed for payment processing. In addition, the high risk aspect adds a need for safe and effective options. Marijuana-merchant-account.com offers payment processing solutions, despite the high risk aspect of the industry. Payment processing solutions are available for both retail and delivery dispensaries.
We can have your Credit Card Processing Service approved in as little as 48 hours, contact us today!