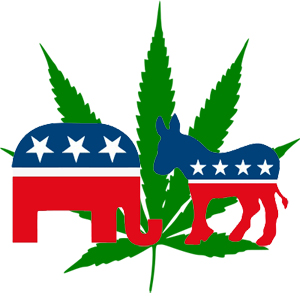 Much to the delight of constituents, many politicians are now discussing the legalization of medical marijuana in public. Now, this way be because elections are coming up in a few weeks, but regardless, it gets the issue out there. Many are hoping that nation-wide legalization is coming, and there are a few things you need to know before taking the jump into selling medical marijuana.
While states and consumers may welcome the legalization of medical marijuana, any banks and merchant account providers do not. This is because it can considered to be "high risk", meaning that it is at a higher risk of incurring fraudulent charges and activity. It is not just medical marijuana merchants that are labeled as this; in fact, many mainstream companies such as dating websites, car dealerships, and credit repair companies also are labeled as "high risk". While it may seem like a big task to locate a merchant account provider who deals with high risk companies, it is not. However, you must be careful and vet companies. You should ask questions, ask their rates, and ask them the last time their terminal security was updated. You need the very best for your medical marijuana company.
Marijuana-Merchant-Account deals not only with legalized recreational marijuana, but also with medical marijuana merchant accounts. We have years of business, and thousands of satisfied merchants to vouch for our services. While others may trump you fees due to the "fad" hype over your business, we do not. We charge industry-standard rates for medical marijuana merchants, which is hard to come by in the United States. We also offer up to date security systems for our credit card processing terminals, which is a must in today's society filled with hackers. It not only helps protect your customers' information, but also your reputation.
For more information, contact us today!