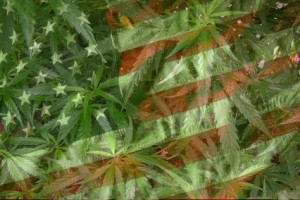 For the last few years, marijuana merchants have searched for legitimate payment processing solutions. Even businesses headed by experienced entrepreneurs with solid business plans have been rejected by banks and other financial institutions. Now cannabis companies might find banking solutions with Native American tribes. A new company called CannaNative, is currently negotiating with tribes in the western U.S. to bank with marijuana companies.
Anthony Rivera Jr., a partner with CannaNative, believes that tribes are the solution to the banking problem for cannabis in the country. With the Federal Reserve and other large banks denying cannabis companies access to their facilities, Rivera thinks they can utilize tribes throughout the western United States within six months to offer financial services.
The bank process would go something like this: companies would make accounts, armored car service would pick up cash deposits and transport funds to secure facilities on tribal land. The client would then have access to the funds electronically. Of course companies must reside close to a specific tribe to enjoy these services. Still there are many reservations in the western hemisphere of the US, from California to Arizona to Washington State to Colorado. Rivera says that they have a handful of tribes that are interested in doing business with marijuana merchants. But some critics don't think the CannaNative business will be able to get off the ground since there have been some efforts for the federal government to find some type of banking solution for years. If a solution can be reached, there will be no need for CannaNative's services.
Still Rivera points out that tribes have been managing large amounts of cash since the 1980s, ever since casinos began to occupy tribal lands. He believes that their cash management systems can be adapted to the cannabis industry with the right support and strategies. Rivera and his partners are currently negotiating with cannabis merchants and tribes in the western U.S.
Marijuana Merchant Account (MMA) offers a variety of marijuana payment solutions for cannabis merchants. Your company does not need to wait for organizations like CannaNative to have comprehensive and legal banking solutions.
Contact us for marijuana payment solutions today!