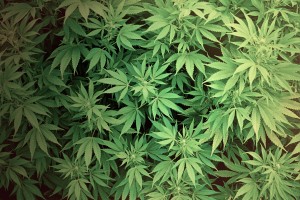 A recent report by the Milbank Quarterly states that big tobacco and other major players in the food and beverage industries, are poised to enter the emerging cannabis market.
"Policymakers and public health advocates must be aware that the tobacco industry or comparable multinational organizations (eg, food and beverage industries) are prepared to enter the marijuana market with the intention of increasing its already widespread use," the report suggests. It also revealed a concern about Big Tobacco's ability to take over the cannabis industry, stripping it from the hands of smaller cannabis businesses and entrepreneurs. This news gives some credence to cannabis professional's long held suspicions that Big Tobacco has kept an eye on the budding industry since the surge of cannabis use in the 1960s.
The Milbank Quarterly report advises advocates and policymakers to be prepared to discuss regulations, licensing laws, and market restrictions to prevent a Big Tobacco takeover. It also asks policymakers to be prepared to draft regulations to govern the cannabis industry.
Although representatives from several Big Tobacco companies like, R.J. Reynolds Tobacco Co. and British American Tobacco deny any plans to expand into the cannabis market, recently discovered documents reveal that major cigarette brands have been researching opportunities to enter the cannabis market since the early 1960's even though representatives also denied it at the time. In fact, the documents reveal that a Philip Morris executive contacted the Justice Department for samples of marijuana in order to perform research. The executive was allowed to skip the required FDA review of Philip Morris' plans.
Another internal memo also stated that Philip Morris was granted a "special permit" to manufacture and grow cannabis extracts, while a scientist with British American Tobacco drafted plans for cannabis load cigarettes.
Before changes at the federal level allow for Big Tobacco to compete with your business, contact the marijuana merchant account professionals to manage your cannabis payment processing needs. We are your number one online source for high risk merchant accounts.
At Marijuana-merchant-account.com we offer a suite of cannabis payment processing options that allow you to accept more types of payments than ever before. Don't wait to expand your customer's payment options.
Click on the button below to open a marijuana merchant account now