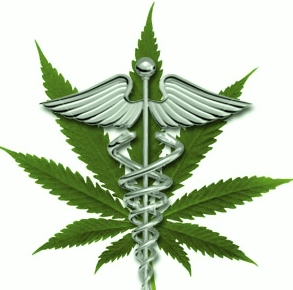 The creation of cannabis co-operatives by state lawmakers may never have a chance to get off of the ground. The state of Colorado recently approved a plan that is meant to help marijuana stores deal with the enormous cash sums they experience. In September 2011, the last bank in the state of Colorado closed its doors to working with medical marijuana businesses. This action forced businesses to operate in cash-only, which obviously leaves the owner in a very risky situation with no place to deposit their money.
According to an article on May 12th by the National Cannabis Industry Association, "State lawmakers late Wednesday night approved a law giving marijuana-store owners the right to create cannabis co-operatives, which would operate like banks or credit unions. Gov. John Hickenlooper previously indicated he would sign a slightly different bill but has repeatedly called on federal lawmakers to change laws on the national level."
The bill is being co-sponsored by Democrat Sen. Pat Steadman and Republican Rep. Tom Massey. Senate Bill 75, if passed, would allow medical marijuana businesses to create cooperatives that would be regulated similar to credit unions while also being insured by "non-federally backed" insurance policies. Brian Vicente, of marijuana advocacy group Sensible Colorado, informed The Huffington Post that "Colorado's tightly regulated medical marijuana businesses need banking that allows them to operate like other state licensed businesses."
Under the proposed bill, cannabis co-ops would be able to provide banking services like issuing checks and electronically transferring funds. However, this can only happen if permission is given at the Federal level. "Most everyone agrees that banking needs to be fixed at the federal level. However, Congress appears to be unwilling to act, and Coloradans don't have time to wait," said Mike Elliott of the pot lobby's Marijuana Industry Group in a statement to Coloradoan. "(This law) is likely not a solution to the banking problem but an opportunity to move the conversation forward."
Marijuana store owners are in support of the Colorado co-op bill, saying they are tired of playing games with the banks. Having accounts closed by banks and having to open accounts using benign names is not only stressful, but it also leaves the owners at risk to crimes since the public is well aware of the industry being forced to operate in cash-only.
Elan Nelson, spokeswoman for Denver-based marijuana store Medicine Man, revealed her opinion to the Coloradoan. "While the cannabis co-op law likely won't directly lead to changes, it's a place to start". She also stated that "It will probably go nowhere, but we have to start having the conversation at the federal level." For now, business owners will have to find safe payment processing options and merchant accounts that are safe for the high risk involved in the marijuana industry. marijuana-merchant-account.com, for example, provides merchant processing services to marijuana dispensaries.
To start your Marijuana Payment Processing, click on the button below