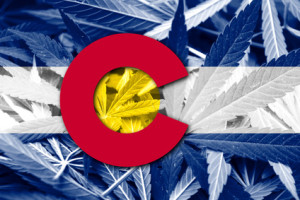 Pot shop customers (and merchants), pay attention: Colorado has now banned EBT withdrawals from ATM machines in pot shops. While the state previously banned its withdrawals in casinos, liquor stores, and gun shops, this newest ban may leave some shaking their heads. Because pot shops are located in many communities, customers and non-customers alike use their ATM machines as a convenience for EBT cash withdrawal. While this is a setback and inconvenience for many, it should not deter you from operating your shop as you normally would. In fact, it may actually encourage you to look for other payment options beside the popular "cash only" method.
Many Colorado pot shops are "cash only" for many reasons, however it is dangerous. Many establishments have been victimized because of this, and once the cash is gone, your business is out of luck. The revenue is lost, never to return. You need to look for a marijuana payment processing company. You may think this is impossible, because of the stigma on the newly legalized market. True, many processors turn their noses up at the idea of providing a payment processing account to a marijuana merchant, but there are some who do not. One of the best in the business is MMA, or Marijuana Merchant Account.
MMA is different from traditional payment processors for many reasons. For starters, MMA is one of the foremost knowledgeable processors in the legalized marijuana industry. What tends to happen when a new product becomes legalized is that a few payment processors will hop aboard, only to charge huge processing fees. This is not the case with MMA. MMA has been helping legalized recreational and legalized medical marijuana merchants for over 10 years safely accept plastic payment cards with a low processing fee. This low fee does not mean that service is shabby; in fact, it means that MMA wants your business to succeed.
One of the biggest issues with marijuana payment processing accounts is the sub-par security and terminals that are offered up to marijuana merchants. This is not the case with MMA, as top of the line security, software, and terminals are offered. Regardless of how you operate your pot shop, MMA has the tools that you need to succeed.
For Marijuana payment processing and other forms of accepting payment at your dispensary contact us today!