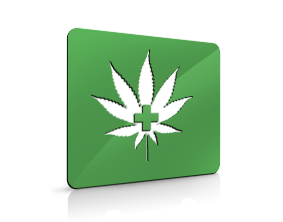 Many of the recreational-marijuana companies are claiming to be unbanked. However, many of these stores are able to process other payment methods besides cash with the use of marijuana merchant accounts.
Customers where surprised when they learned they didn't have to rely on cash as a method of payment when purchasing their cannabis. From the start Visa and MasterCard stated that they had the policy that no illegal transactions were being completed in their systems. However, they have softened when it comes to this policy and are now stating they are leaving it to merchant banks to decide what the definition of illegal will be.
In a recent statement Visa says, "In offering our payment service, Visa adheres to the rule of law and seeks to prevent our network from being used for unlawful purposes."
The major credit card company backed off last year when the federal raids in California and Colorado were going on with the suspected medical marijuana businesses. This made it where the cards could not be used for medical marijuana purchases since September.
Federal regulators have given a firm guidance to bankers in lieu of offering marijuana merchant accounts to marijuana based businesses. However, these services are not being provided until the onus has been lifted by the government.
Many of the businesses selling recreational marijuana have claimed that they are unable to receive marijuana merchant accounts yet they have teller and credit-card machines that are operating in stores. In order to operate these machines they must have a bank account or merchant account. ATM networks do not use Visa and MasterCard but they still require a bank account in order to credit transactions.
marijuana-merchant-account.com can help you set up your MMJ merchant account Today!