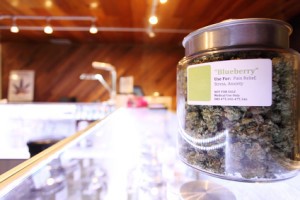 Last August, Deputy Attorney General James Cole issued a memo that outlined a new Department of Justice policy that declined the enforcement of the Controlled Substances Act if that specific state legalized marijuana. As a result, the Obama Administration released new FinCEN guidelines that allow banks to legally work with legal marijuana merchants, but bank officials still believe that the guidelines don't go far enough to protect the banks and refuse to open legal marijuana merchant accounts, leaving most marijuana merchants out in the cold.
The problem lies with the fact that marijuana is still illegal under the Controlled Substances Act. Despite its legalization and decriminalization in over 20 states, the new guidelines still place a large amount of culpability on banks if the marijuana merchants they support engage in illegal operations; resulting in stiff penalties or possible legal consequences. Therefore, most bank officials have decided to steer clear of marijuana merchants for now.
This unofficial policy by American banks has left legal marijuana businesses in the lurch. Without access to a credible payment processor, merchants cannot process checks or credit cards. This means that products can only be purchased with cash, eliminating the ability of merchants to operate online, severely limiting their profits, and placing merchants and their employees at risk. The potential for robbery is a real concern for many marijuana merchants, particularly medical marijuana facilities that store and process a large volume of marijuana.
But all is not lost for legal marijuana merchants. Smaller, independent banks are realizing that the risk may be worth the reward when choosing to process marijuana payments. Many are starting to form relationships with merchants, but are still taking precautions like placing a limit on to how much volume they are willing to process. But marijuana merchants are willing to take even a little help if it means a boost in profits.
It is only a matter of time before marijuana is decriminalized in the United States. Meanwhile, cities and states across America are still legalizing marijuana making now the perfect time to invest in this growing enterprise. But merchants still need competent medical marijuana payment processing. Expand your customer's payment options with MMA.
Call 1-800-466-1809 or click below today.