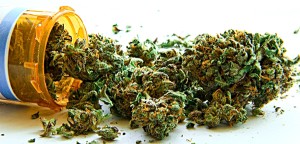 Many states have already taken a leap into the world of legalizing medical marijuana and Hawaii is the next to be added to that list. The House Bill 321 was passed by the full house on May 7th, which means the Governor is the only person needed to approve it now.
The bill basically allows for 8 licenses to be handed out. Each license allows for 2 dispensaries and 2 production facilities for a total of 16 dispensaries and 16 production facilities. This is a huge step for Hawaii that would be paving the road to full legalization of marijuana in the state.
Licenses come with hefty fees
Although the licenses are great news for entrepreneurs who want to take part in the start of a medical marijuana revolution, they also come with hefty fees. Applying for a license costs $5,000, which is non-refundable. With only 8 spots available, this means risking $5,000 for potentially getting denied.
In addition to the application fee, each dispensary will be required to pay an initial $75,000 fee for the license and another $50,000 every year to renew the license.
This means businesses in the marijuana industry will have to be quite successful simple to pull a small profit. With most banks refusing to work with cannabis businesses, this leaves them with a cash-only way of doing business.
Marijuana payment processing
Fortunately, there is an alternative method available for marijuana dispensaries; high-risk merchant accounts. Marijuana payment processing with high-risk merchant accounts allows cannabis dispensaries to accept credit card payments. This also allows them to deposit the funds and use them other than in cash only.
Payment processors such as MMA allow cannabis dispensaries to move forward and increase their income potential by accepting credit card payments. This also opens the doors for setting up home deliveries, which is greatly needed for many patients who suffer from sever illnesses. With mobile card readers and the ability to accept credit card payments, marijuana payment processing really saves the day for cannabis dispensaries seeking to get out of the cash-only way of running their business.
Get Started Today!