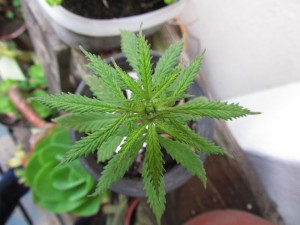 Nearly 500 people linked to more than 50 companies competed for licenses to operate Hawaii's first medical marijuana dispensaries. While some well-known figures such as actor Woody Harrelson and tech entrepreneur Henk Rogers have already been identified (their applications were unsuccessful), a much fuller list of names has now become public, thanks to an attorney's public records request. Well-known figures in Hawaii legal, business and political circles sought a piece of the action.
Eight companies were selected by the health department in April to receive licenses to grow and sell medical marijuana: three on Oahu, two in Hawaii County, two in Maui County and one in Kauai County. This is great right? Well, the major issue is that dispensaries are having a hard time getting off the ground. And it isn't just the government making it an issue – but rather the banks.
Banks and other loan originators are against this business venture, thanks to the Fed's illegalization of anything pot related. The banks are controlled by the Fed's, so there lies the problem. Instead of mortgaging your home instead to fund your dispensary, you need to find the best funding choice available: A marijuana dispensary merchant account.
Is it hard to find? Yes – but you still need to make the right decision for your business. Choosing an educated and experienced dispensary merchant account provider, like MMJ, you can be assured that your business is in the best hands. Whether you do a lot of business or are just starting out, you can be confident that your funds and your customer's information is safe and secure. One big issue with many dispensaries is that they are "cash only", which not only limits their customer case, but also makes them a target for burglars.
Whether you are in a start-up dispensary or are an experienced medical marijuana dispensary owner, you need to make sure that you have a marijuana merchant account provider to help you get ahead in this tough business. "Cash only" is not an option – and you need to make sure that your customers can pay with numerous types of cards, apps, and checks to get their product – and for you to get the sell.