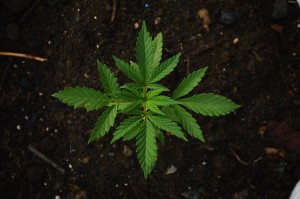 All it took was one trip for a Tennessee lawmaker to decide that legalized marijuana was a good idea for his state. Representative Jeremy Faison said that his mind changed after a trip to Colorado a few months ago. Since neighboring state Georgia has legalized CBD oil for medicinal use (for certain ailments), he wants his state to be next in line. This is a great idea – but with all great ideas, this isn't going to be an easy task.
Rep. Faison visited grow farms in Colorado to see how the goods were grown and processed, as well as visited pharmacies. He also met with veterans with PTD, who after moving to Colorado and taking the oil began to live normal lives without fear and panic. This is great – and PTSD isn't the only issue that can be aided by CBD oil. Depression, fibromyalgia, migraines, and epilepsy can all be treated successfully with CBD oil.
So, what's the problem? Well, it's two-fold. First, pot in any form is federally illegal. Second, merchants will have a hard time finding a marijuana merchant account through most merchant account providers, thanks to the Fed's stance on the drug. Banks are regulated by the Fed's as well, hence the problem. So, you need to look for a high risk merchant account provider that has experience dealing with medical marijuana businesses. And this is hard to do, since this is a relatively new industry in most states.
You need to look for a marijuana merchant account provider, like MMJ, that provides the best service to your business. With a marijuana merchant account, you can be assured that your information, your funds, and your customer's information will be secure. The worst thing that a medical marijuana (or legalized recreational marijuana) merchant can do is to be a "cash only" business. You not only limit your chance of expanding your business, but also give yourself a heightened risk of robbery when you advertise as "cash only". Be safe, and be secure when you employ a reputable and educated marijuana merchant account provider to house your merchant account.