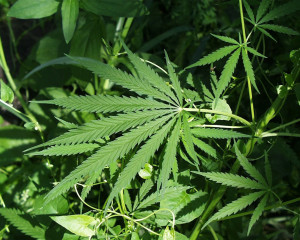 Marijuana and real estate may seem like they do not go together, at least legally. When you think of the two words together, you may think of a big drug lord and his mega mansion. However, in today's world legalized marijuana is quickly becoming a familiar feature, and this legality can help local real estate markets. It doesn't help only because the proprietor is making big bucks, but it helps small downtown areas, and other commercial areas. This legalization has caused some to worry, but for areas who have legalized it, they are seeing the economic growth that it can bring.
One of the unknown or perhaps un-thought of, real estate issues that come with legalized marijuana is where it is grown. New York State, which has legalized medical marijuana, permits the marijuana to be grown in an enclosed greenhouse or warehouse. This brings the need for rentable space, or buyable space for those lucky ones who can afford to purchase property in New York. These are spaces that otherwise would be unoccupied, and thanks to the legalization of medical marijuana, they are now occupied, and the monies paid in rent is filtered back through the state's economy. Other have found that hemp, a nationally legalized strain of cannabis, can be grown and used for other things. For instance, clothing, jewelry, and building materials. Hemp can be shipped around the globe, unlike it's green cousin, and can be grown and processed (and used) without any odor.
While starting your own legalized marijuana business can bring you big bucks, it can also contribute to all aspects of your local economy. From providing jobs, to renting a retail space, to ordering takeout at local restaurants, the economic flow is endless. You need to make sure that you have your company in order, from employees down to marijuana merchant processing account, so that your business can fully contribute to your local economy. Not all areas are welcoming to the industry as soon as it is legalized, but after the local economy grows, they become friendlier to the new growth in the area.
For Marijuana Merchant Processing contact us today!