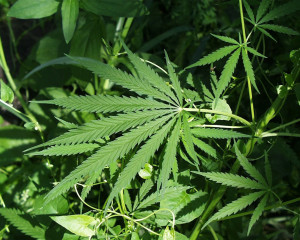 With the number of states permitting recreational and medical use of marijuana growing, there are some concerns both at home and across the border that are making their way into the spotlight. Because of the legalization that has occurred on the state level, Americans are buying marijuana domestically. As a result, it has seriously undercut the growers and cartels of Mexico.
Many people believe that crops in Mexico are grown by Mexican traffickers with their fancy boots and fast and furious lifestyle. However, the truth is that the majority of people growing marijuana are ordinary people with families trying to make a living. For example, in Culiacan, Sinaloa, Mexico's marijuana heartland, everyone grows marijuana – despite the fact that it is illegal.
Recently, the economics of Mexican marijuana have seen a dramatic change. According to an article by John Burnett of NPR, 2.2 pounds of marijuana was worth $60 to $90 a few years ago. However, it is now only bringing in $30 to $40.
In a study two years ago called "If Our Neighbors Legalize" by the Mexican Institute of Competitiveness, it was actually predicted that profits would slump for drug cartels as the United States began legalizing marijuana. It would seem that American pot smokers prefer domestically grown marijuana, which means sales are really dropping off for Mexican growers.
Mexican marijuana is considered to be poor quality and has less THC – the ingredient that makes a person high – than the American grown marijuana. As a results, the substance is being moved out of Colorado and into Mexico to be sold to high-paying customers.
Individuals of the DEA have expressed concern over this new and growing issue of smuggling. The question has also arisen as to whether this new American market will hurt the violent Mexican drug mafias.
The medical marijuana industry is very young in the United States. As it learns from mistakes and successes, it will grows stronger. In the meantime, domestic dispensaries will need protection and safe payment solutions. For those who are searching for safe and efficient options, a marijuana dispensary merchant account may be just the thing for you.
Contact us today to get started!