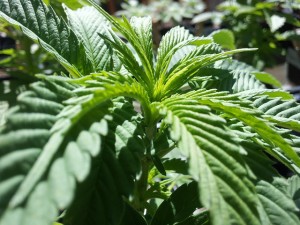 Seems like only non-smokers and those who don't mingle with cannabis users were shocked by this new Quinnipiac University national poll on marijuana legalization. If you didn't see cannabis acceptance hit such a high so soon, then you have a lot to catch up with on the marijuana industry. To refresh your memory, California legalized recreational cannabis on the first day of this year, proof that the pursuit for decriminalization has been secretly on fire. Plus, more and more states want the drug legalized.
According to these statistics, an increasing number of American voters now support legalization of cannabis than ever. A whole 63 percent of U.S citizens want "legalization of the use of marijuana." So far, this is the highest figure in the history of Quinnipiac polls.
"Growing from a stigmatized black market drug bought in the black market shadows to a well-liked treatment for several conditions, and to a nationally accepted recreational drug, cannabis has indeed gone mainstream," says Tim Malloy, the Assistant Director Quinnipiac University Poll.  And at this rate, we could achieve full decriminalization and open doors for more entrepreneurs to acquire Marijuana POB accounts.
Here are other findings of the same poll as regards to decriminalization of cannabis:
America wants Medical Cannabis legalized
Compared to the recreational sector, the medical marijuana industry has been performing well and attracting the attention of more U.S citizens. However, we didn't estimate a ninety-four percent vote in favor of allowing the use of medical marijuana if a doctor prescribes it. Again, this was the highest figure in any poll by Quinnipiac University.
Weed is not a gateway drug!
There have been questions whether marijuana is a first step drug that leads to addiction to other drugs. But According to 61 percent of American voters, marijuana use does not foster abuse of other addictive drugs. Perhaps the nation is gaining more insight about the drug out of experience; or what other possible explanation can there be for these findings?
Major Supporters
Most Americans have been on the forefront of advocating for a high nation. This new poll has only confirmed the possible figures of those who have used recreational cannabis. 43 percent of U.S voters admitted to having used recreational weed with Men leading at 54 percent and Women following at 33 percent.
Federal Regulations on Marijuana should be lifted off
Americans feel that the government should lift off all federal laws against cannabis in states that have decriminalized the use of medical and recreational marijuana. A whopping 74% of voters support the bill safeguarding states that have made legal medical and recreational cannabis from federal prosecution.
Marijuana should be excluded from schedule 1
Schedule 1 consists of highly regulated drugs. And from the Quinnipiac University Poll, 76% of U.S Voters support the exclusion of cannabis as a Schedule 1 drug. A good percentage of America is probably wondering why the hell lawmakers are placing weed in the same class with the likes of heroin.