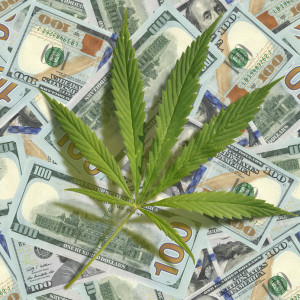 The legal marijuana industry won't be slowing down any time soon. Recent research released in a report by cannabis research firm ArcView revealed just how fast the industry is growing. Through their partnership with BDS Analystics, ArcView discovered that North American legal weed sales grew by 33 percent in 2017 to $9.7 billion. The prediction is that they will continue to climb by an average of 28% annually through 2021. If this forecast turns out to be true, that would mean about $24.5 billion in annual legal pot sales by 2021.
So, what has led to this tremendous growth? What is driving marijuana sales? A big reason cannabis sales are rapidly climbing has to do with the changes that are slowly taking place throughout the country. The more time goes by, the public perception towards pot is more positive than negative. Numerous national polls in the U.S. have shown that the public has overwhelming responded in favor of marijuana for adult use.
Two potential changes to marijuana in North American have been named the biggest near-term growth drivers: California opening its doors to recreational marijuana sales on Jan. 1, and the discussion of a bill in Canada's parliament. This bill would legalize recreational marijuana for adults this summer and would give the legal marijuana industry an opportunity to generate $5 billion in additional sales this year.
What you need to know about marijuana stocks
Thanks to recent growth, the number of ways to generate a profit in marijuana stocks has broadened considerably. Before, the model was simple and pretty straightforward. It involved dried cannabis growers, distributors and dispensaries. Now, the structure is a very vertical network of related jobs that support the industry and enable it to grow even further and thrive.
However, there is one cannabis product that has been named as the key for investors: cannabis oils. Even though dried cannabis is the most commonly sold cannabis product, it surprisingly is a relatively low-margin item. There are two pot stocks that stand to benefit the most from cannabis oil sales and are worth paying close attentions to:
MedReleaf (NASDAQOTH:MEDFF) has been a pioneer in pushing cannabis oils and extract products. Back in 2016, MedReleaf held 44.5% of all Canadian cannabis oil market share.
Canopy Growth Corp. (NASDAQOTH: TWMJF) is the largest pot stock in the world and should also benefit by incorporating cannabis oil sales. In recently reported third-quarter operating results, Canopy Growth Corp. more than doubled the 116 kilogram-equivalents (262 kilogram-equivalents) of oils sold in the year-ago period.
Are you planning on investing in marijuana? Do you own a business in the cannabis industry? If you need cash to operate your cannabis business or require payment processing services to make secure sales, consider working with Marijuana Merchant Account.