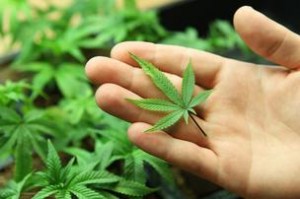 A new online start-up website is making waves.  This website, CannaBuild, lets merchants describe and recommend strains of their inventory. While this does not seem like a big deal, it is. CannaBuild launched primarily from start-up funding from online donors. This is outstanding, and it can help ease the minds of future business owners who fear that they cannot afford, or obtain a loan, to secure their dispensary dreams. While crowdsourcing is the newest way for up and coming companies to garner funding, you could face later difficulty finding a marijuana payment processor.
Banks and many processors will not work with marijuana business, even in areas where it is highly accepted. These businesses are considered to be "high risk", meaning that they are at a higher risk of having fraudulent activity occur. While this is true, it should not be so difficult to find a marijuana payment processor. It actually is not…if you know where to look. Where you need to look is to MMJ, or marijuana-merchant-account.com.
MMJ has over 10 years' experience in dealing with marijuana payment processing. From medical marijuana to legalized recreational marijuana, we deal with it all. We are dedicated to your business, and we believe that you should have access to the same processing services as more mainstream businesses. We offer top of the line terminals, software, and security. In terms of terminals, we also offer wireless terminals, which are great for small workspaces. We are 100% legal, and our terminals accept Visa and MasterCards. While crowdsourcing is great, it can only help you launch your business. It cannot help you advance your business, or accept payments. For this, you need the services of MMJ.
Crowdsourcing is helping many marijuana businesses get going. However, while this system is great, it can only help get your business up and running, and it cannot help advance it or process payments. For this, you need the services of an advanced and experienced marijuana payment processor. You need MMJ. We have over 10 years of industry experience, and we are available to help you.
For Marijuana Payment Processing contact us today