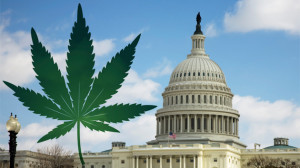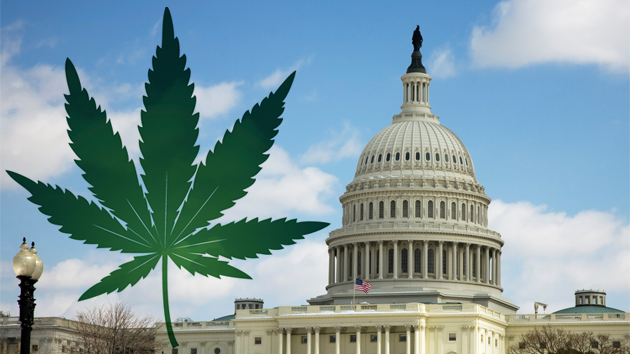 Many are disappointed in the amount of time it is taking to build support in the Senate for a medical marijuana bill. At the moment, it is not getting the backing it needs to advance before the August recess. While the bill has the support of influential Democratic senators, the bill needs more support from Republicans.
Two of these influential Democrats include senators Charles E. Schumer of New York and Barbara A. Mikulski of Maryland. The bill currently has two Republicans co-sponsors: Sens. Rand Paul of Kentucky and Dean Heller of Nevada. This bill would allow states to set their own medical marijuana policies by rescheduling marijuana.
Finding a third Republic senator has been extremely difficult. It would seem that any consideration in the Senate Judiciary Committee will be deferred until at least September. According to Sen. Rand Paul, while he admits that the process has been slow, he says that "we're trying".
So far, the bill is supported by sixteen senators. Cory Booker, D-N.J. and Kirsten Gillibrand, D-N.Y. are two of the original co-sponsors. More of the co-sponsors include: Barbara Boxer, D-Calif; Michael Bennet, D-Colo; Ron Wyden, D-Ore; Jeff Merkley, D-Ore; Tammy Baldwin, D-Wis; Brian Schatz, D-Hawaii; Tom Udall, D-N.M.; Martin Heinrich, D-N.M.; Angus King, I-Maine and Mazie K. Hirono, D-Hawaii.
While things have been slow in the Senate, progress has been moving a little faster elsewhere. Many senators have applauded the recent decisions that have been made by the Obama administration, which have been to deregulate medical marijuana research; thus, calling on more research.
In addition, Elizabeth Warren, D-Mass, is co-sponsoring a different bill that is sponsored by Jeff Merkley, D-Ore. This bill would allow legitimate marijuana businesses to use banks. Something marijuana businesses would rejoice over in light of how difficult it has been for these businesses to secure the funding and payment processing they need. At the moment, this bill is also stuck in committee.
Many feel that the fact that thousands of legal businesses are forced to operate on a cash-only basis is outrageous, since they do not have the support of traditional financial institutions. Because things are still moving so slowly, many businesses have turned to alternative sources of processing. Marijuana payment processing from providers like Marijuana Merchant Account (MMA), for example, has become the solution for many business' processing needs.
Contact us for all your Marijuana Processing needs