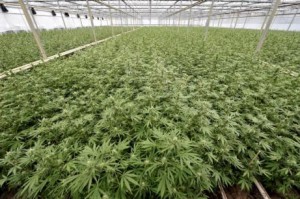 Are you new to the marijuana industry? Could you use some tips on the marijuana growing process? The following tips are meant to help you as you get started. The goal is to grow the most potent marijuana that is legally possible – a successful product. In order to do this, you need to have a wealth of information at your disposal concerning marijuana seeds, germination, marijuana plant sexing, hydroponic techniques, indoor cultivation, outdoor cultivation, etc.
Changing your grow lights is an important task to complete on a yearly basis. Why? If you don't, the color spectrum effectiveness will lessen over time.
Don't be afraid to experiment with fertilizers in your grow garden. Doing this will confirm which fertilizer works best for your plants and therefore for your entire garden.
Don't overlook important small details, such as using Ph meters if you are growing hydroponic marijuana. It is crucial in this case to have the correct measurement.
Allow your plants to have time and space. If your grow room is in the middle of the night cycle, be sure to led the plants have time on their own.
Sterilization is not just for the hospitals. Be sure to sterilize both your clippers and your scissors. Wash your hands regularly as well to cut down on the bacteria and fungus – it is very easy to contaminate your grow room. This point is so crucial that some growers have taken sterilization even further by using a fungicide on seeds both before and during the germination process.
Make sure to fulfill your cannabis plants need for fresh air. Like any other being, these plants thrive when they have a routine. Providing adequate ventilation cycles will not only help increase your plants growth rate but also speed the maturity process.
Are you ready to get your foot in the door in this industry? Have you already begun, but have encountered the obstacle of finding a payment process provider that is reliable, reputable and safe? Finding medical marijuana payment processing is not easy with the industry labeled as "high risk".
With marijuana-merchant-account.com, you will not only find a marijuana merchant account that is suited to your needs, but you will also find an application process that is simple and hassle free. Upon approval, you can expect to receive your funds quickly and without the endless, tedious documentation requirements.
Ready to Grow, let us help with your business funding! Click below to get started below…