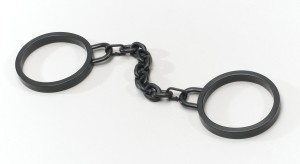 Legal medical marijuana dispensaries are squeezed between a rock and a hard place because traditional banks won't take their business. Even though the Obama administration issued guidelines designed to help banks work with legal marijuana businesses, not many banks have taken advantage of the opportunity. Bank officials say that the guidelines still place too much culpability on payment processors, as banks are required to issue annual reports stating that their partners are reputable cannabis companies and are charged stiff penalties if it turns out that they are not legitimate. So for most banks engaging in medical marijuana payment processing is not worth the risk. This reality places medical marijuana facilities and their patients in harm's way.
Currently, medical marijuana facilities deal exclusively in cash which has many owners worried. Harborside Health, a medical marijuana organization in California, fortifies its money and weed in several high-grade vaults with 18-inch walls reinforced with concrete. Thirty six cameras and two security teams watch the business. To pay the taxes required by the state, employees must carry bags of cash to the government offices.
Many states, like California, require dispensaries to keep detailed financial records. But dispensary owners say all the cash transactions make keeping such records extremely difficult, if not impossible leading to painful and costly audits.
Despite the risks that payment processors can face when engaging in medical marijuana payment processing, smaller banks are finding success through forming relationships with marijuana dispensaries. Still many of these banks handle marijuana merchant accounts with extreme care and discretion. For example, some will only handle small amounts of cash and may require clients to use generic names for their businesses.
Medical marijuana payment processing is a complex business that requires expert care. Learn more about expanding your customer's payment options with credit and debit cards. Call 1-800-466-1809 or contact us below today!