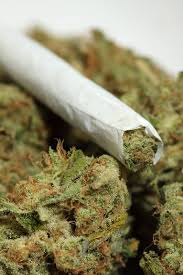 According to recent reports, the price of marijuana is dropping significantly. When the retail industry kicked off in July of 2014, the average price for marijuana was $25 to $30 a gram, according to The Daily News in Longview. As of now, the price for a gram of marijuana has fallen to $8 – or lower.
According to Cannarex manager Damion Acosta, the initial prices were forced to drop, otherwise the industry would have to "bail". "The producers realized things weren't selling so they had to lower the prices," he explained.
What caused this dramatic drop in prices? This change occurred for a number of reasons, including: a decrease in taxes, an increase in supply and a need to compete with the black market. Even though the retail market has changed its prices to compete with illicit sales, the black market continues to account for a big chunk of the marijuana industry in Washington state. In fact, according to the state Liquor and Cannabis Board, black market sales account for 28% of the $1.3 billion market.
Local store owners are also adamant that an increase in producers has had a huge impact on lowering prices for buyers at checkout. At first, producers were few and far between. Now, there are so many producers that retailers are having a hard time choosing.
According to Smuggler Brothers owner, Jeff Kraus, "Our first month, it was hard to get producers to call me back. Now I have to tell them, 'No,' more than I say, 'Yes.'"
Many shop owners also believe that the drop in taxes this past summer has led to lower prices on store shelves. Previously, producers and retail shops were required to pay a 25% excise tax; this excise tax is now at 37% at the retail level. Kraus commented that, "We saw cuts on prices almost unanimously across all our producers when the tax cut went into affect. It's a cleaner system now."
The current atmosphere in Mount Vernon has left many wondering how these recent changes will affect the market, but one thing has not changed. Marijuana businesses are still considered to be "high risk". If you have had problems securing the payment processing solutions you need, consider what ACH check processing with marijuana-merchant-account.com can offer your business in options. The application process takes a matter of minutes, contact us today!