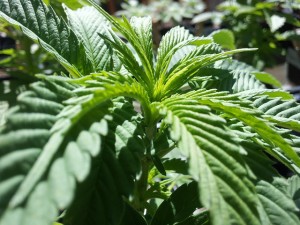 In October  2015, The Missouri Times reported the results of an informal online poll conducted by the St. Louis Business Journal. In this poll, an overwhelming 85% of respondents said "yes", with only 13% answering "no". These results came as a surprise for many, since the Business Journal's readership – both in print and online – is considered to be more conservative.
This response was considered to be a rising tide of pro-marijuana sentiment in Missouri. Staunch medical marijuana advocate, lobbyist Mark Habbas, shared his feelings that people of all ages are simply beginning to see and believe in the benefits of medical marijuana. He also felt that the increase in the education on this topic has played a big part in this change.
"Every month, people are becoming more and more accepting to the fact that medical marijuana is a much safer alternative to prescription drugs," he said. "I personally believe the numbers are accurate. They could even be higher. The more people we talk to on what the purpose of our bill is, there hasn't been one person that said 'I don't support that.'"
Fast forward to the beginning of 2016. The Missouri Secretary of State has approved a petition calling for a constitutional amendment to legalize marijuana for medicinal purposes. However, in order for this amendment to find itself on the ballet, pro-pot supporters will have to collect roughly 160,000 valid signatures on the petition.
Despite polls revealing the overwhelming support, the petition faces the opposition of both The American Academy of Pediatrics and The American Society of Addiction Medicine. Both have expressed that they are strongly against medical marijuana laws. If Missouri is successful in legalizing medical marijuana, they will become the 24th state to do so.
For those that have businesses in this industry, or for those who are putting together their business plans, you know how difficult it can be to secure the business funding your business needs. Without funding, many marijuana businesses struggle to get their foot in the door. The "high risk" categorization placed on the industry by traditional lenders can make the situation seem impossible.
If this has been a problem for you, consider what marijuana business funding can offer your business. Marijuana business funding from a high risk provider like marijuana-merchant-account.com can provide your business with the funds it needs. Unlike a traditional lender, marijuana-merchant-account.com specializes in working with the marijuana industry and its unique needs. The application process is also simple, fast and hassle-free.
To learn more about Marijuana Business Funding, contact MMA today