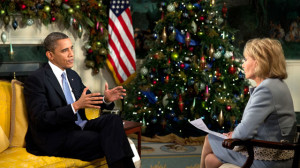 The new President that steps into office in January 2017 could bring good or bad news regarding the legalization of marijuana. Over the recent years, the marijuana prohibition has been lowering their walls across several states such as Colorado and Washington with Oregon following suit. The tremendous progress aimed towards the use of Marijuana for medical purposes has made a strong political stance on this matter.
The impact made by Rep. Earl Blumenauer (D-Ore.) is evidence that pro-legalization efforts are being noticed at the capital. Blumenauer is one of the several lawmakers striving to make changes. "About a dozen bills were introduced in 2013, several by Blumenauer himself, aimed at limiting the federal government's ability to interfere with states' legal marijuana programs. Last year, Rep. Jared Polis (D-Colo.) introduced the Ending Federal Marijuana Prohibition Act, which would direct the U.S. Attorney General to issue an order that removes marijuana in any form from all schedules of controlled substances under the Controlled Substances Act. If passed, Polis' measure would effectively end the federal government's prohibition of marijuana."
While those bills were not passed, there is much to be optimistic about as both the front-runners for the 2016 Democratic and Republican presidential candidates are responding with generally supportive comments with former Secretary of State, Hilary Clinton saying she supports medical marijuana "for people who are in extreme medical conditions".
The debate still goes on whether or not legalization of marijuana will progress or falter in the upcoming years, but in regards to other government economic concerns and expenses, marijuana legalization just might be the answer to our nation's debt crisis.
If your dispensary needs marijuana processing solutions today, contact us.