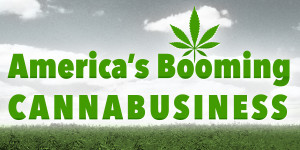 Here comes the new kid on the block. Her name is Marijuana and she's oblivious to the other guys on the street. She just wants to say hello and be accepted, but Tobacco, Pharma, and Alcohol don't see a friend, they see competition and they want a piece.
Sales have declined for the Big Tobacco industry rapidly as living healthy lifestyles has become a trending concern. To compensate their losses, the tobacco company is taking notice of the burgeoning marijuana business and want to incorporate themselves into the business to get a piece of the pie. It goes same for the pharmaceutical and alcohol industry. As more people are becoming dependent on marijuana to aid them in pain and relaxation needs, The Tobacco, Pharma & Alcohol industries want to get in on it. The old saying goes, "If you can't beat them, join them" and it couldn't be any truer. In my personal opinion, I would welcome them with open arms and not see them entering as a threat, but a chance for the marijuana industry to be more widely accepted as a drug that's on the same playing field as Tobacco, Pharma, & Alcohol.
Do you know who runs the United States? Corporate America does and with the Tobacco, Pharma, and Alcohol entering the marijuana industry it will eventually reach political decisions to support marijuana use. It will happen more or less a decade from now, but I believe it will happen and the first people to realize this and capitalize on it will be happy they did.
It's clear the marijuana industry is here to stay and its obvious that other industries will try to capitalize on it. Only time will tell, what the other industries will do to take get part of their share.
If you're ready to enter the MMJ Industry and in search of a marijuana merchant account, contact us today!